Supreme Court cancels MBBS admission to 4 medical colleges in Kerala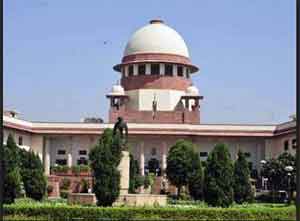 New Delhi: In a striking judgment, the Supreme Court has cancelled the admission to 550 MBBS seats in four self-financing medical colleges in Kerala.
This comes after an appeal was filed by the Medical Council of India against an order of the Kerala High Court which allowed MBBS admissions to 4 self-financing medical colleges including Al Azhar Medical College, Thodupuzha; Wayanad DM Medical College; P K Das Medical College, Palakkad and SR Medical College, Varkala.
Medical dialogues had earlier reported that these medical colleges had been denied admissions by the MCI owing to their infrastructural deficiencies, but the colleges had managed to get a relief from the Kerala HC. Challenging the decision of the HC, MCI knocked the doors of the Supreme Court apex court urging the court to quash the order of the Kerala High Court.
Responding to the MCI appeal, the court had in the month of September 2018 had stayed the counselling in the said 4 medical colleges and called for the matter to be heard in detail. A bench headed by Justice Arun Mishra ruled that the High Court order allowing admissions to these colleges could not be justified. The apex court also made it clear that the admission of the students who gained seats in these colleges could be cancelled.
Read Also: 550 MBBS seats in Lurch: Supreme Court stays Spot Counselling, 4 Kerala Medical College admissions
Following the same, through an official notice, Commissioner for Entrance Examinations informed about the re-schedule of Mop-Up Counseling to MBBS/BDS courses which will be conducted on 2018 September 8, 9. The counselling will be held for the remaining MBBS seats and will not include the 550 MBBS seats in 4 medical colleges on which the Supreme court Stay was continuing.
Read Also: MBBS Admissions in Kerala- Mop Up Counselling Rescheduled for weekend, SC stay to Continue
Now in its recent order, the Supreme Court bench led by Justice Arun Mishra, taking cognizance of the poor infrastructure at the said medical colleges has upheld the MCI report that these colleges failed to met the necessary guidelines. It noted that the HC order went against the MCI observations, reports The Week.
The college management and the state government had earlier informed the Supreme Court that the admission procedures were almost completed, but the court did not accept their view.