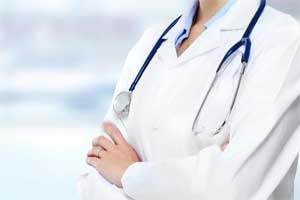 New Delhi: Recently, throgh a written reply to a Question in Rajya Sabha, Minister of State (Independent Charge) Smt Anupriya Patel informed about the Sending Doctors to Rural Areas.
The issue of compulsory rural posting for the MBBS Graduates seeking admission in Post Graduate courses has been left to the State Governments who are the principal employer of doctors. However, to encourage doctors working in remote and difficult areas, the MCI with the previous approval of Central Government, has amended the Post Graduate Medical Education Regulations, 2000 to provide :-
50% of the seats in Post Graduate Diploma Courses shall be reserved for Medical Officers in the Government service, who have served for at least three years in remote and difficult areas. After acquiring the PG Diploma, the Medical Officers shall serve for two more years in remote and/or difficult areas; and
 Incentive at the rate of 10% of the marks obtained for each year in service in remote or difficult areas as upto the maximum of 30% of the marks obtained in the entrance test for admissions in PostGraduate Medical Courses.
Further, under NHM, financial incentives are also provided to MBBS as well as PG doctors for serving in the rural areas. These incentives are over and above the salaries of the doctors concerned. The Central Government has also requested the State/UTs to come up with suitable HR policy in health to attract and retain doctors in Government services.
10 comment(s) on Benefits for Doctors for Serving in Rural Areas: MOS Health informs Parliament