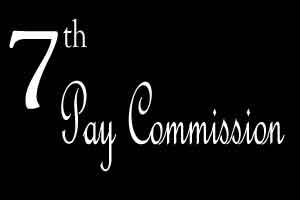 New Delhi: While the government doctors and nurses having expressed their open disapproval to some of the recommendations of the Seventh Pay Commission in the past few months, the Capital recently saw a mass agitation organised by the paramedical workers across from the country, gathered under the banner of All India Health Employees and Workers Federation.
The Paramedical Staff organised a dharna against the seventh pay commission recommendations outside the RML hospital;expressing deep dissatisfaction on the ignoring of  demands of the paramedicals as a whole in the recommendations. It seems that while reducing the salaries of some posts of the paramedical workers, the 7th pay commission forgot to address the existence of various posts altogether
THE ISSUES
The dharna saw representations from around 800 paramedical posts that exist in the pubic healthcare system. Instead of considering paramedicals as a group under the seventh pay commission, the recommendation individually defined the pay-scales of different posts. It seems that in the whole process , the commission has blatantly missed out some of the important paramedical posts  that of an OT technician, MRD Technician, CSSD, laundry, Mortuary and many more.
Moreover,  the recommendations have also led to the lowering of  pay scales of some para medical category of workers; for instance, the commission has decreased the basic pay of X-ray technicians  from Rs. 4700 to Rs. 2800. Ironically the reason cited by the government for such a move is that the private sector pays less than the government sector and hence the decrease will bring equality in pay between the sectors. This logic has obviously not gone well with the technicians employed in government hospital
For the post of pharmacists,  the earlier minimum qualification was  B Pharma, which the 7th Pay Commission recommendations have now been lowered to a mere 10+2+diploma. The Staff fears lowering of quality of the para medical staff due to this change.
There were many other reasons cited by the paramedical association for the oppostion. The health insurance which was deducted as an amount to be lesser than Rs 100, has now increased to a deduction of Rs 2500. The workers also pointed out what whatever increase they have got, is not corresponding to the tax burden that they stand to see for the next 10 years.
Agitation
On January 16, the National Joint Council of Action submitted a memorandum to the Health Ministry in this regard. The association has not given time till 11th July, 2016 to the government to accept their demands, failing which the 2.5 lack members of the association spread across 41 major cities in 17 states will go on an indefinite strike. Speaking to Medical Dialogues, Mr Ramkishan, Secretary general of the Association said, " Even after the recommendations of the 5th and 6th Pay commision, paramedical workers had to go on strike to let their voices be heard. Even this time, we won't hesitate in going for a mass protest if the government keeps ignoring us like this."
0 comment(s) on Seventh Pay Commission Disappoints Yet Again