Sex selective abortions: Nadda for change from within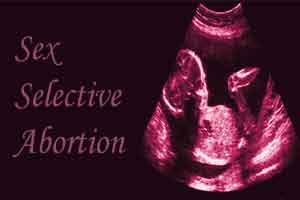 NEW DELHI: Union Health Minister J P Nadda stressed on the need for "change from within" apart from regulations to curb the menace of sex selective abortions in the country.

"We have regulatory mechanism which act as social deterrent, there are laws which are enforced, but a change from within is needed which will be a solution to the problem of sex selective abortion and gender inequality in the country," Nadda said at the launch of a year long nationwide mass awareness and sensitization campaign against sex selective abortions.

The campaign 'Tu Hain Shakti' is being organised by Divya Jyoti Jagrati Sansthan, a socio-spiritual-cultural and not-for profit organisation.

Nadda also assured the government's support to the movement which aims to cover more than 6000 areas including villages, towns and districts of Haryana, Uttar Pradesh, Punjab, Delhi, Rajasthan, Uttarakhand, Maharashtra and Madhya Pradesh.

Eight women ambassadors representing each state along with 25,000 volunteers would be the agent to mobilise action and sensitise people across the country against gender injustice.

Member of Parliament and BJP National Secretary Maheish Girri was also present.