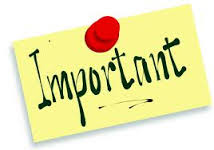 Delhi: Medical practitioners in city hospitals are to legally and readily  provide a copy of the medico-legal case to sexual assault  survivors, as per the  High Court orders of 2007 and 2009. This fact was re-iterated by the Delhi Commission for Women (DCW), in its recent notice to Health Secretary regarding adherence of the law by hospitals and practitioners in the capital
The Delhi Commission for Women (DCW), serving a notice to the Health Secretary has notified the non adherence of the above rule by  doctors, and has asked Health Secretary Chandrakar Bharti to provide information on the steps taken by his department for monitoring the compliance of its orders.
"It has been brought to the knowledge of the Commission that the medical practitioners in the hospitals have not been providing the copy of medico-legal case to the survivors of sexual assault," read the notice.
0 comment(s) on Sexual assault survivors to be given copy of medico-legal case ASAP: DCW