Shackles of Bond Service: High Court Comes to Doctor's Rescue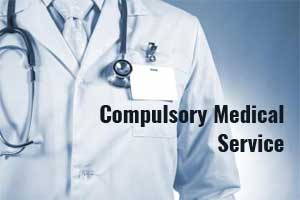 Kolkata
:  The Calcutta High Court asked the West Bengal Health department to return original certificates of a medical post graduate student, who has already paid Rs 20 lakh as indemnity bond, by tomorrow.
A division bench comprising justices Dipankar Dutta and Shampa Sarkar said it was reiterating a Supreme Court order that said contractual employees cannot be treated as government employees.
The bench said if anybody has been appointed on contract, he does not become a government employee.
The court held that since Rs 20 lakh has been paid to the government as per the bond requirement, the IPGMER Dean, Dr A K Das would hand over the original certificates held by the government, to Dr Rahul Bansal by tomorrow.
Bansal, a resident of Moradabad in Uttar Pradesh, did his MBBS from Meerut and later qualified for a Diploma in Psychiatry from the Institute of Post Graduate Medical Education and Research (IPGMER) at the state-run SSKM Hospital here.
His counsel Arik Banerjee said Bansal had to sign an indemnity bond with IPGMER, according to which he was to either render two years' service in a state-run hospital or pay Rs 10 lakh each for each of the two years.
Following completion of his Diploma course, Bansal said he was not willing to render the two-year service, as he wanted to pursue further higher studies and sought release of his papers saying that he was willing to pay Rs 20 lakh.
He sought his release in November 2017 from the contract.
Banerjee said that since no steps were taken by the government, Bansal moved the high court.
A single bench of the court ordered release of his papers on payment of Rs 20 lakh.
The government moved an appeal before the division bench claiming that Bansal's petition was not maintainable before the high court and as a government doctor, he should move the State Administrative Tribunal to seek any relief.
The division bench today held that Bansal's petition was maintainable as a person on contract cannot be regarded as a government employee and as such did not need to move SAT.
Read also: Despite paying Rs 20 lakh penalty, State retained Certificates: Doctor Moves Court
The bench also directed that if the papers are not returned by tomorrow, Bansal's lawyer may mention the matter before it on Thursday.