Shall Astrologers DIAGNOSE patients in Madhya Pradesh?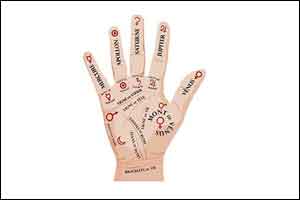 Bhopal: The MP government is all set to start  Astrology OPDs from  September 2017 . The OPDs shall be run by a team comprising of  vastu experts, palmists, soothsayers who will offer advice to the patients about their health. Maharashi Patanjali Sanskrit Sansthan (MPSS), a state government institution in Bhopal  shall provide the requisite manpower for the project for twice a week.
The OPD will be operational at the Yoga Center building situated close to the Red Cross building in Bhopal. "Only we are giving it the name of astro-OPD and in no way will it be any kind of medical OPD to be operated at hospital," MPSS director PR Tiwari told Express
"Like OPDs where junior doctors work under the supervision of seniors, aspiring astrologers will assist astro experts in dealing with various kinds of cases in the astro OPDs," added Tiwari.
Patients seeking astrological diagnosis of their problems (medical, psychological and social) will pay a registration fee of Rs 5. "The OPD will help to establish that astrology is not hunch, but a calculative science," maintained Tiwari. With the help of patients' horoscopes, for four hours twice a week and sometimes even on weekends, the fortune-tellers will diagnose patients
The  astrologers from Maharashi Patanjali Sanskrit Sansthan (MPSS ) shall also act as  faculty members,to train budding astrology, Vastu and Purohitya (priesthood) students.
According to Tiwari, these students will gain first-hand knowledge of Astro-based solutions to various ailments in a way similar to junior doctors who assist their seniors in OPDs. Tiwari is of the view that these Astro-OPDs will help establish this branch of ancient knowledge as meticulous science and not instinctive.
The soothsayers will be certified under the Maharashi Patanjali Sanskrit Sansthan (MPSS). The OPDs are meant to establish astrology as "calculative science and not a hunch".
The move is being seen as a step to produce a pool of qualified astrologers and vastu experts across the state of Madhya Pradesh.
 Responding to the development, Patron MP Medical Association, Dr Lalit Shrivastava says astrology has no place in medical science. "The astrologers are coming now, and the tantriks will soon follow," he told NEws18.
Dr Shrivastava emphasised that medical science has no place for astrological calculations, adding that every stream of medical science - Homeopathy, Ayurvedic, Unani and so on - wishes to intrude into Allopathy.
Once this project is  launched  successfully in September, the MPSS plans to establish similar OPDs in 138 Sanskrit schools that it runs.
However the Government officials of Madhya Pradesh denied the news report taking round in media that state government hospitals had been ordered to have astrologers in out-patient departments, calling the speculation "absurd".
State health minister Rustam Singh said the government had made no such decision and denied even a discussion on the issue had taken place.
Media persons using the information on OPD in government hospitals should have taken care to at least talk to any government authority to know if the information they were having was correct," he added.
"I am amused at the news. This is absurd, unfounded and it is not possible at all," said principal secretary (health) Gauri Singh, re[ports
HT