Sharon Bio-medicine foresees growth post drug supply to US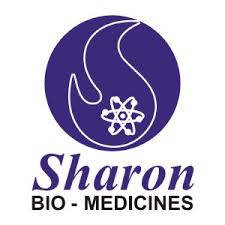 In an exclusive conversation with
cnbctv18
, CFO of
Sharon Bio-medicine
Mohan P. Kala has discussed about the company's anticipation of growth after receiving FDA's approval on its manufacturing plants in Dehradun.
Also read: 
Sharon Bio-Medicine's second plant inspected by FDA
Mr Mohan has commented during the discussion that
USFDA
is in the process of inspecting the company's
Dehradun
plant. It was earlier inspected in August this year, and is being frequented by the FDA officials-so a certification is likely to come through at the earliest. Howeveer, Sharon Bio-medicine has in principal received the approval for the plant, and is now waiting for the certification to supply the drug to the US market.
On the other hand, the Taloja plant has also been recently inspected by the FDA, and the results are still awaited from the organisation.
In an earlier report filed by cnbctv 18, Mohan Kala commented that its latest manufacturing drug
Memantine
is used in the treatment of
alzheimer's
disease. Total market size of this product is USD 150 million. Kala expects approval for this drug in a week's time. "We will pay off USD 1.1 million dues to the USFDA within next week," he says. Sharon has set up a oral solid dosage manufacturing facility at Dehradoon in 2007 which has annual capacity of 450 crore tablets & 75 crore capsules. This facility already approved by UK MHRA, Health Canada and TGA Australia. At Taloja plant, it has two API manufacturing facilities - one commissioned in 1995 and second in 2009.
The company is expected to boost its revenue margins through the launch of the product in the US. This will boost the firm's performance. Sharon Bio-Medicine received a warning letter from the USFDA for not paying the generic drug user fee since 2013. The US regulator had threatened to block the Dehradun plant from shipping its products to the United States if the company failed to clear the fee.