Sharon receives EIR report from USFDA on inspection closure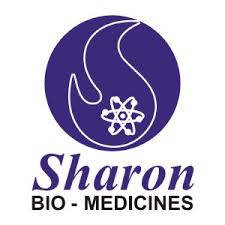 New Delh: Drug firm Sharon Bio-Medicine said it has received the establishment inspection report (EIR) from the USFDA on closure of inspection of its Dehradun manufacturing plant.

In a BSE filing, Sharon Bio Medicine said "it has received the Establishment Inspection Report (EIR) from the US Food and Drug Administration (FDA) conducted in August 2015 at our formulation manufacturing plant located at Central Hope Town, Sellaqul Industrial Estate, Dehradun."

USFDA releases a copy of the establishment inspection report (EIR) to the establishment that was the subject of an FDA or FDA-contracted inspection when the agency determines the inspection to be closed.

It further said: "Our another plant located at Taloja has also been inspected by the USFDA officials and outcome of the inspection is awaited."

In August, the US health regulator had inspected its formulation plants in Dehradun.

"In the last week one of our formulation plants at Dehradun in Uttarakhand has been inspected and audited by US Food and Drug Administration (USFDA) officials," Sharon Bio-Medicine had said.

The USFDA had also inspected company's manufacturing facility at Taloja near Navi Mumbai in July.

In July, USFDA had issued a warning letter to the firm for failing to pay generic drug user fee by its owner for three years starting 2013, saying its Dehradun-based facility would be barred from shipping products to the US if the dues are not cleared.