Shocking: 2200 foetuses discovered from deceased doctor's house in Indiana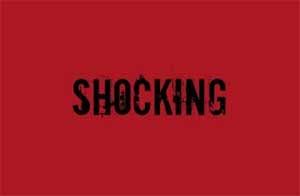 Indiana: In a discovery that left authorities in shock, 2200+ preserved foetuses were discovered in the house of recently deceased gynaecologist who is reported to have performed medical terminations on girls as young as ten.
Dr Ulrich Klopfer was a former abortion clinic doctor who died last week. Following his death, discovered what appeared to be fetal remains  and soon notified the Will County Coroner's Office in Illinois
A press release issued by the County Sheriff office confirmed the same, "On September 12, 2019 at approximately 3:30pm, the Will County Coroner's Office received a telephone call from an attorney representing the family of Dr. Ulrich Klopfer who passed away on September 3, 2019. The attorney informed the Coroner's Office that while going through the doctor's personal property they discovered what appeared to be fetal remains and requested that the Will County Coroner's Office provide proper removal. The Coroner's Office contacted the Will County State's Attorney's Office and the Will County Sheriff's Office regarding the information conveyed by the attorney."
" There is no evidence that any medical procedures were conducted at the property, " the office informed. An investigation is underway.
Klopfer, who died September 3, was a longtime doctor at an abortion clinic in South Bend in the US state of Indiana.
It closed after the state revoked his license in 2015. As per recent media reports, his license was suspended for failure to exercise reasonable patient care and violating multiple notice and documentation requirements, said the South Bend Tribune.
The Sun reports that Dr Klopfer was found guilty of nine charges against him, including failure to report abortions carried out on two girls under the age of 14 within Indiana's three-day timeline, as required by law. He was also in the news for performing an abortion on a 10 year old after she was raped by a relative.  He did not report the same to the police as a result of which the culprit was never prosecuted.