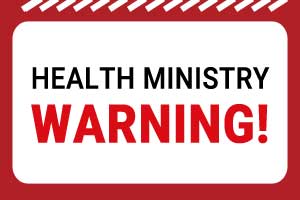 New Delhi: 286 MD/MS seats across 38 medical colleges, both government and private, now stand in a jeopardy of disapproval as the respective colleges are yet to submit the required documentation to the Ministry of Health and Family Welfare
The Ministry of Health and Family Welfare, late yesterday evening took out a public Notice informing all concerned about the same. Through the notice, the ministry informed that a Public Notice was issued on 06.02.2018 advising the applicant colleges, for which MCI recommended for starting/increase of seats in Broad Speciality courses for the academic session 2018-19, be ready with necessary documents (Bank Guarantee(s) and Undertaking) before receiving Letter of Indent (LoI) from the Ministry.
Ministry also  issued letters calling for necessary Bank Guarantees and Undertaking to all the medical colleges as listed in Public Notice dated 06.02.2018 as well as uploaded on Ministry's website.
However, the notice informed that the receipt of such necessary documents for issuing Letter of Permission (LoP) is still awaited from medical colleges 38 medical colleges, including both government and private medical colleges. The Ministry has also listed the names of medical colleges whose names are mentioned below.
Since Ministry has to adhere the timeline for issuing LoP(s) by 28.02.2018, all the applicant college are directed to furnish necessary Bank Guarantees/Undertaking by tomorrow i.e. 23.02.2018. Ministry warned that it will not be responsible if, the documents are received after the given date.
Following the are names of medical colleges whose documents are awaited!
Sl.

No.

Name of College
Name of Course (Starting/Increase)
Seats
1
Indira Gandhi Institute of Medical Sciences, Sheikhpura, Patna, Bihar
MD (Pathology)
5(Five)
2
GMERS Medical College, Gotri, Vadodara
MD (DVL)
2(Two)
3
GMERS Medical College, Sola, Ahmedabad
MD (Anaesthesiology)
7(Seven)
4
Shaheed Hasan Khan Mewati Govt. Medical College, Nalhar, Nuh, Haryana
MD (Microbiology)
3(Three)
5
Government Medical College, Srinagar
MD (Pathology)
2(Two) to 6(Six)
6
Government Medical College, Miraj, Sangli, Maharashtra
MD (Microbiology)
1(One) to 5(Five)
7
Shri Vasant Rao Naik Govt. Medical College, Yavatmal, Maharashtra
MD (Community Medicine)
5(Five)
8
Government Medical College, Chandigarh
MD (Immuno Haematology and Blood Transfusion)
3(Three) to 5(Five)
MD (Radio-Therapy)
4(Four)
9
Jhalawar Medical College, Jhalawar, Rajasthan
MD (Pathology)
11(Eleven)
MD (Forensic Medicine)
4(Four)
10
SMS Medical College, Jaipur, Rajasthan
MD (Microbiology)
9(Nine) to 14(Fourteen)
11
Chengalpattu Medical College, Chengalpattu, Tamilnadu
MD (Community Medicine)
3(Three)
MS (Orthopaedics)
6(Six)
MS (Ophthalmology)
2(Two)
MD (Biochemistry)
3(Three)
12
Government Dharmapuri Medical College, Dharmapuri, Tamilnadu
MD (Paediatrics)
4(Four)
MS (Ophthalmology)
2(Two)
13
Mohan Kumaramangalam Medical College, Salem, Tamilnadu
MD (Microbiology)
3(Three)
14
Theni Government Medical College, Theni, Tamilnadu
MS (General Surgery)
8(Eight)
MD (Anatomy)
3(Three)
15
Gandhi Medical College, Secunderabad, Andhra Pradesh
MD (Hospital Administration)
3(Three)
16
Government Medical College, Nizamabad
MD (Pharmacology)
3(Three)
17
Jawaharlal Nehru Medical College, Aligarh, Uttar Pradesh
MD (Pathology)
9(Nine) to 15(Fifteen)
Table II (Private Colleges)
Sl.

No.

Name of College
Name of Course

(Starting/Increase)

Seats
1
GSL Medical College & General Hospital, Rajahmundry, Andhra

Pradesh

MS (General Surgery)
7(Seven) to 14(Fourteen)
2
Konaseema Institute of Medical Sciences & Research Foundation,

Amalapuram

MD (Anaesthesiology)
6(Six) to 11(Eleven)
MS (OBG)
3(Three) to 5(Five)
MD (Psychiatry)
2(Two)
3
Narayana Medical College, Nellore, Andhra Pradesh
MS (OBG)
7(Seven) to

13(Thirteen)

MD (Anaesthesiology)
8(Eight) to

12(Twelve)

MD (Respiratory

Medicine)

3(Three) to 5(Five)
4
NRI Institute of Medical Sciences, Visakhapatnam
MD (Biochemistry)
3(Three)
MD (Pathology)
4(Four)
MD (Microbiology)
3(Three)
MD (Community

Medicine)

4(Four)
5
NRI Medical College & General

Hospital, Guntur, Andhra Pradesh

MD (General

Medicine)

10(Ten) to

14(Fourteen)

6
Dr B.R. Ambedkar Medical College & Hospital, Bangalore
MD (General

Medicine)

6(Six) to 9(Nine)
MS (OBG)
1(One) to 4(Four)
MD (Radio-Diagnosis)
1(One) to 4(Four)
7
Khaja Banda Nawaz Institute of

Medical Sciences, Gulbarga

MD (Pathology)
1(One) to 4(Four)
8
M.S. Ramaiah Medical College,

Bangalore

MS

(Otorhinolaryngology)

2(Two) to 4(Four)
9
S. Nijalingappa Medical College &

HSK Hospital & Research Centre, Bagalkot

MS (OBG)
3(Three) to 6(Six)
MD (Radio-Diagnosis)
1(One) to 3(Three)
MS (General Surgery)
4(Four) to 8(Eight)
10
Jubilee Mission Medical College & Research Institute, Thrissur, Kerala
MD (Anaesthesiology)
2 (Two) to 4(Four)
MD (Paediatrics)
2(Two) to 4(Four)
11
Pushpagiri Institute of Medical Sciences and Research Centre,

Tiruvalla, Kerala

MD (Anaesthesiology)
2(Two) to 4(Four)
MS (Orthopaedics)
2(Two to 4(Four)
12
Dr Panjabrao  Alias Bhausaheb

Deshmukh Memorial Medical College, Amravati, Maharashtra

MD (General Medicine)
1(One) to 4(Four)
13
N. K. P. Salve Instt. of Medical Sciences and Research Centre and Lata Mangeshkar Hospital, Nagpur, Maharashtra
MD (Radio-Diagnosis)
5(Five) to 7(Seven)
MS (Orthopaedics)
3(Three) to 7(Seven)
14
Aarupadai Veedu Medical College &

Hospital, Puducherry

MD (DVL)
2(Two) to 3(Three)
15
Adesh Institute of Medical Sciences

& Research, Bathinda

MS

(Otorhinolaryngology)

2(Two)
16
Mahatma Gandhi Medical College

and Hospital, Jaipur, Rajasthan

MD (Pathology)
5(Five) to 10(Ten)
17
SRM Medical College Hospital & Research Centre, Kancheepuram, Tamil Nadu
MD (General Medicine)
8(Eight) to 15(Fifteen)
18
School of Medical Sciences & Research, Greater Noida, Uttar Pradesh
MS (Ophthalmology)
2(Two)
MD (Psychiatry)
2(Two)
MD (General

Medicine)

10(Ten)
MD (Radio-Diagnosis)
7(Seven)
MD (Dermatology,

Venereology & Leprosy)

2(Two)
MD (Paediatrics)
6(Six)
19
Shri Guru Ram Rai Institute of Medical & Health Sciences, Dehradun, Uttarakhand
MS (Ophthalmology)
2(Two to 4(Four)
MD (Dermatology, Venereology &

Leprosy)

1(One) to 3(Three)
MD (Community

Medicine)

4(Four) to 6(Six)
20
IQ-City Medical College, Burdwan, West Bengal
MD (Community

Medicine)

3(Three)
MD (Physiology)
3(Three)
MD (Microbiology)
3(Three)
21
KPC Medical College,Jadavpur, Kolkata, West Bengal
MD (Dermatology, Venereology &

Leprosy)

2(Two)
MS(Otorhinolaryngology)
2(Two)
MD (Radio-Diagnosis)
4(Four)
MD (General

Medicine)

10(Ten)
MS (Orthopaedics)
6(Six)
2 comment(s) on Shocking: 286 MD, MS seats in JEOPARDY as Medical colleges yet to submit Documents to Ministry