Shocking: Doctor admits to branding patient's liver with his initials, TWICE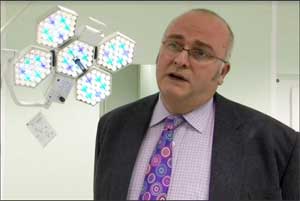 London: A British surgeon admitted branding his initials on the livers of two patients undergoing transplants at a hospital while his colleagues looked on.
Simon Bramhall, 53, pleaded guilty to assault but not guilty to charges of assault causing actual bodily harm.
The case was "without legal precedent in criminal law," prosecutor Tony Badenoch said of the offences that occurred at Birmingham's Queen Elizabeth Hospital.
It was "not an isolated incident but rather a repeated act on two occasions, requiring some skill and concentration... done in the presence of colleagues," he said, calling it a "highly unusual and complex" case.
The device Bramhall used to key the livers is called an argon beam coagulator. Using a stream of argon gas that conducts an electric current, the device can stop bleeding or help sketch out the areas of the liver that need to be operated on. Ordinarily, the marks the device makes are hardly damaging and fade away quickly, since the beam only penetrates the surface of the tissue. Unfortunately for Bramhall, the liver he was caught branding was in bad shape already and so didn't heal right, leaving his 'SB' easy to spot.


Elizabeth Reid of the Crown Prosecution Service added in a statement: "Simon Bramhall was a respected surgeon who assaulted two of his patients while they were undergoing surgery. It was an intentional application of unlawful force to a patient while anaesthetised. Those assaults were wrong not just ethically, but also criminally. It was an abuse of the trust placed in him by the patients."

Bramhall was granted bail and will be sentenced on January 12.