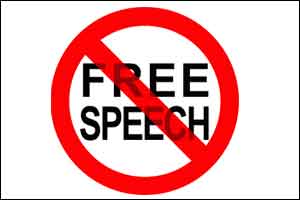 Kolkata: West Bengal Health and Family Welfare Department suspended a government doctor after he posted a message on Facebook, alleging that the authorities were suppressing facts relating to the dengue outbreak.
The suspension letter of doctor Arunachal Dutta Choudhury stated that his posts amount to "misinterpretation in the public and are derogatory to the hospital administration".
"People are dying of fever. I'm trying to console them. In the death certificate, I'm writing 'fever with thrombocytopenia'… not dengue," Choudhury wrote in his post.
The post, which went on to describe his daily routine at the hospital said that he was allotted 50 patients, but could not even locate them due to so much overcrowding at the hospital. The post immediately went viral on social media, being shared more than 500 times. The doctor soon received a letter from the health department informing him of his suspension.
The doctor was posted at Barasat District Hospital, which is located about 30km north of Kolkata.
Where is free Speech? Ask Doctors
Medical Practitioners in the state indeed were dismayed at the action of the health department. " Rather than suspending Dr A. Dutta Chowdhury, any reasonable, rational authority honestly committed to people and delivery of standard level of health care as a right of each and every citizen should have taken the post in right earnest and should have taken corrective measures. It is unfortunate that the Health Directorate has not bothered to take remedial actions and instead has taken steps that only exposes the weaklings of the government.," said a release made by the West Bengal Doctor Association.
"It is unfortunate that I was suspended. I could have retired at 60, but the state government extended the age of retirement of doctors and I had to work," a disillusioned Dutta Choudhury told the media.
7 comment(s) on Shocking: WB Doctor suspended for facebook post, Medical Community shocked