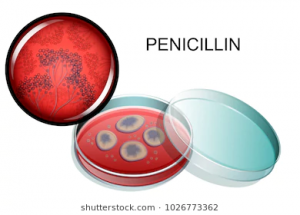 New Delhi: Shortage of an important form of penicillin is currently affecting at least 39 countries, including India, according to a new white paper by an Amsterdam-based foundation.
The organisation also claimed that antibiotic supply chains are on the "brink of collapse", putting basic healthcare at risk.
"Between 2001 and 2013, 148 national antibiotic shortages occurred in the US alone. In 2010, 15 countries reported national shortages of injectable streptomycin, jeopardising the treatment of tuberculosis patients," the Access to Medicine Foundation (AMF) said.
................................ Advertisement ................................
The white paper was titled 'Shortages, stockouts and scarcity: the issues facing the security of antibiotic supply and the role of pharmaceutical companies' and it was released yesterday.
"An important form of penicillin has been unavailable in 39 countries since 2015, now including Australia, Canada, Germany, India and the US," the paper said.
................................ Advertisement ................................
"The antibiotic supply chains are on the brink of collapse, putting basic healthcare at risk," it claimed.
The paper also shows how some pharmaceutical companies were responding.
In Brazil, this shortage (of penicillin) coincided with a syphilis outbreak that, as a result, could not be brought under control. Between 2012 and 2015, the number of babies born in Brazil with congenital syphilis has more than doubled, it said.
"Antibiotic shortages are occurring because the antibiotics market just doesn't work well enough. Pharma companies need to be incentivised to keep producing antibiotics.
"There is definitely no easy fix. But without a global push to address the systemic causes, we risk being unable to treat common infections, such as from contaminated food or simple wounds," said Jayasree K Iyer, Executive Director at Access to Medicine Foundation.
Antibiotic supply chains are complex. Batches are passed between multiple distributors before reaching the patient, the foundation said.
This leads to low visibility and accountability, with little alignment to ensure supply matches demand, it said.
The Access to Medicine Foundation is an independent non-profit organisation based in the Netherlands, with a mission is to stimulate and guide pharmaceutical companies to do more for the people living in low-income and middle-income countries without access to medicine.
Author Details
Medical Dialogues Bureau consists of a team of passionate medical/scientific writers, led by doctors and healthcare researchers.  Our team efforts to bring you updated and timely news about the important happenings of the medical and healthcare sector. Our editorial team can be reached at editorial@medicaldialogues.in. Check out more about our bureau/team here
................................ Advertisement ................................
3 comment(s) on Shortage of important form of penicillin affecting 39 countries, including India: AMF