Siddha Practitioners claim miracle cure on TV, Board Tells Channel to STOP Programme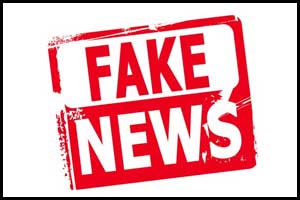 Tamil Nadu: Following the guidelines of Central Council of Indian Medicine, the Tamil Nadu board of Indian Medicine has notified various television channels in the state to stop telecasting Siddha Medical Programmes. The move was carried out by the board once it found out that certain unchartered Siddha medicine practitioners were promising miraculous cure on various television channels.
The board informed the channels that self -promotion on part of even qualified Siddha practitioners by utilizing any medium is unethical as laid down under the regulations of 24 Code of Ethics framed by Central Council of Medicine, New Delhi. The practitioners are only liable to create awareness.
Only one channel responded to the notice saying they would stop the programme from next week.
The Indian Express quotes the notice issued by the board  as stating, "As per regulation of 24 Code of Ethics framed by Central Council of Medicine, New Delhi, solicitation of patients directly or indirectly either personally or by advertisement in the newspapers, by placards or by distribution of circular cards or handing bills by a practitioner of Indian medicine, is unethical."
"A practitioner shall not make use of or aid or permit others to make use of him or his name or photograph as subject of any form or manner of advertising or publicity. It is observed that quacks, without proper medical education and without proper registration, in any council, appear on television and promise miracle cures and thereby cheat..."
G Rajasekaran, Registrar, Tamil Nadu Board of Indian Medicine and Tamil Nadu Siddha Medical Council informed the daily that the matter came to light when they found imposters enticing the viewers through television programmes being aired on different channels. The quacks were claiming of being the only one who possesses medicines for particular diseases and people get cured when they come to them.
Siddha Medicine is a system of traditional medicine originating in ancient Tamil Nadu South India and Sri Lanka. Traditionally, it is taught that the siddhars laid the foundation for this system of medication.
Tamil Nadu Board of Indian Medicine has been functioning as a Board for the registration of Indian Medical Practitioners for Siddha, Ayurveda and Unani System without any statutory status. The Government of India and the Central Council of Indian Medicine, New Delhi have been insisting to give statutory status to the State Council/Board for registration of Indian Medical Practitioners.