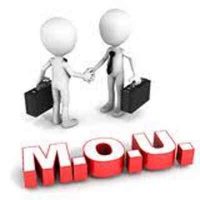 Singapore: A Singapore-based non-profit organisation has signed a memorandum of understanding (MoU) with the Tamil Nadu Government to launch a 3-year project aimed at enhancing maternal and child health services in the state.
 The project seeks to address gaps in healthcare practice to tackle the maternal and infant mortality in parts of Tamil Nadu like Trichy and Chengalpattu, said Singapore International Foundation (SIF) Senior Manager Volunteer Cooperation Programmes Division Elaine Ng.
"We have recently signed the MoU…we have started initial activities already, we will roll out the full programme very soon…," she said.
The foundation is also in talks with government of Karnataka for a similar project in the state, she added.
The project is designed to engage and share knowledge with the Health and Family Welfare Department of Tamil Nadu, the hospitals and primary health centers, to upgrade the antenatal and maternal child health services in the government healthcare institutes.
Also, enhancing management of obstetric and neonatal emergencies; enhancing specific management and leadership skills and practices to support clinical outcomes such as QC (quality control) framework, HR management and continued medical education for healthcare workers, are part of project, they said.
The project aims to train more than 600 health care professionals, senior health nurses and midwives from at more than 25 institutions and primary health care centers in Tamil Nadu.
The SIF team from Singapore comprising of Obstetricians, Neonatologists, Anesthetists, ICU Nurses, Midwives and Hospital Manager, QC Hospital Managers and Medical Leaders from the Singapore Health Services (SingHealth) and KK Womens and Childrens Hospital will conduct workshops, dialogue sessions and training over 20 visits.
Its programmes are aimed at bringing people together to share ideas, skills and experiences in areas such as healthcare, education, environment, arts and culture and livelihood business to enrich lives.
This year, SIF marks 21 years of collaboration with India. It has carried out projects in India in areas including education, healthcare,information technology and vocational training.
The range of SIF projects in India include in-field volunteer placement, specialist volunteer teams, conducting skills training workshops, business and artist exchanges, social entrepreneurship mentorship and youth development projects.
0 comment(s) on Singapore-based NGO, TN Govt tie up to boost health services