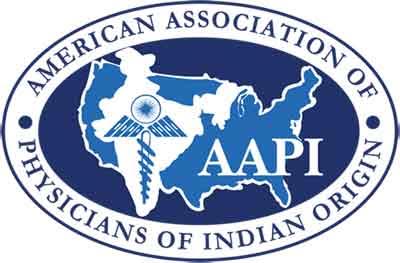 Six Telugu Doctors were elected in Association of American Physicians of Indian (AAPI) Origin in USA.
AAPI is the largest ethnic medical society in the US representing the interests of over 100,000 Indian-American physicians and about 25,000 medical students/residents of Indian heritage in USA.
Dr. Suresh Reddy MD, MHM (Health Management and Policy), current secretary of AAPI has been elected as the Vice President, a release said.
He will automatically become the President without election in the 2019-20.
Along with Dr Suresh Reddy, the five other Telugu doctors elected for significant posts included Dr. Sudhakar Jonnalagaddaas Secretary. Dr. Anupama Gotimukula elected as the treasurer.
Dr. Ravindra Kolli, Dr. SriniPotluri and Dr. Hemath Reddy also elected unanimously as Regional Directors of the organisation. Dr Satheesh Kathula and Dr.Sreenivas Gangasani were presently serving as the trustees in AAPI.
Dr. Seema Arora, Dr Amit Chakrabarty and Dr Hemant Dhingra were elected for the board of trustees.
Speaking immediately after elected Dr. Suresh Reddy vowed to take the more than three-decades-old organization to new heights and rope in more young doctors.
Our goal will be to train at least 25,000 people under one roof (especially first responders, school teachers, and lay people) in CPR(Cardiopulmonary Resuscitation) which will be a Guinness record.
Along with other Telugu doctors, Dr. Hanmanth Bejjanki, Dr. Srivasa Chebrolu and Dr. Sujeeth Punnam, Dr. Suresh Reddy have discussed with the Telangana state Health Minister, Dr. Laxma Reddy, regarding donating life saving defibrillators (Automated External Defibrillators) to several ambulances in Telangana soon.
1 comment(s) on Six Telugu doctors finds place in AAPI