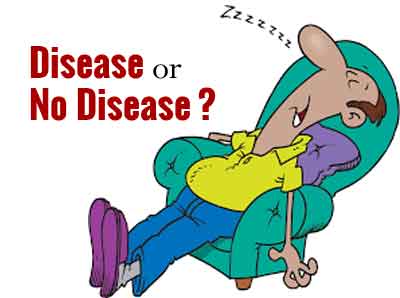 Ahmedabad: In a unique case filed by a patient demanding reimbursement of claims from a health insurance company for treatment of snoring, a district consumer court in Gujrat was seen stating that snoring is a disease and warrants reimbursement from the insurance company for the treatment sought by the patient
TOI reports about the case stating that The Consumer Dispute Redressal Forum in Bhavnagar district ordered National Insurance Co Ltd to pay Rs 72,850 with 8% interest to one Narendra Kansara, who bought an auto C-PAP machine which a doctor prescribed to him on account of snoring.
The patient, 45 years, had approached a local doctor seeking solution to his constant snoring problem, and his inability to sleep because of the same. Following the compliant, a sleep study was performed on the patient  (polysomnography) to determine the extent of the disease. Based on the test, the doctor prescribed him the use of a C-PAP machine, following which the patient bought the said device.
................................ Advertisement ................................
However, when the patient filed a claim for the reimbursement for the device cost and doctor's fee, the insurance company first objected on technical grounds stating that snoring is not a disease and money spent on the machine could not be reimbursed. The patient then knocked on the gates of the consumer court demanding reimbursement.
It is reported that even before the court, the insurance company maintained the stand that  snoring is not a disease and its treatment is not covered under the policy. The patient's lawyer on the other hand pointed out that snoring is definitely not a disease, but it is a symptom of various health issues like blood pressure, insufficient sleep, breathlessness etc., and their treatment is covered under the policy.  It also provided refernce of a consumer court order by a Chaatisgarh Consumer court in a similar case that had ordered the insurance company to bear the cost of the device.
................................ Advertisement ................................
The court after hearing the arguments ruled that the insurance company could not prove on record that snoring can't be considered a disease, hence directing it to pay the requisite reiumbursement
Meghna A Singhania is the founder and Editor-in-Chief at Medical Dialogues. An Economics graduate from Delhi University and a post graduate from London School of Economics and Political Science, her key research interest lies in health economics, and policy making in health and medical sector in the country.
She can be contacted at meghna@medicaldialogues.in.
Contact no. 011-43720751
................................ Advertisement ................................
3 comment(s) on Snoring a Disease, warrants reimbursement: Consumer Court