Soon: All Delhi Medical Colleges under One University Roof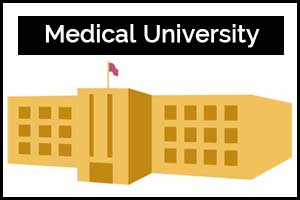 New Delhi: The Delhi Government has decided to have its own Medical university which will bring all the medical colleges operating in the capital under one roof.
To facilitate this decision, a committee has been formed to frame the Delhi Health University Bill. "We are hoping to come out with the Bill soon; which will be presented in the Assembly in the next two months," the Delhi Health Minister Satyendra Jain confirmed to the daily Indian Express.
The decision has been taken to 
attain autonomy in the medical education sector of the capital.  Currently, the government medical colleges in the capital are affiliated to either Delhi University (DU) and Guru Gobind Singh Indraprastha University (GGSIPU).
Highlighting the intention of the government to expedite the move the Delhi Health Minister Satyendra Jain further added, "To meet deficiencies in the health sector pertaining to education, we want to have a separate state university. Maulana Azad Medical College (MAMC) is one of the leading colleges in India, yet its doctors have to visit DU for every single decision."
As of now, all the medical colleges operating in the capital are either under DU or GGSIPU, which have a separate medical education department to make decisions related to its affiliated medical colleges. However, if this new "proposed" university gets established, all the medical colleges will be brought under one autonomous authority.
Read Also: With 5462 beds, Patna Medical College to be world's largest hospital
The capital has AIIMS New Delhi, which is independent coming from an Act of Parliament. Besides the capital has medical colleges which are either affiliated to DU or to GGSIPU.  DU is a central university, while GGSIP is a state university. At present, these universities grant administrative support, such as degrees, conducting examinations and recognising posts of professors, apart from signing off on syllabus and courses that medical colleges set.
It had been stressed by the medical colleges' authorities that they have to contact their affiliated university for every decision even when the issue can be resolved easily and doesn't need to go to the ultimate level.
It is because of lack of autonomy for medical colleges, that 17 states have decided to have their own central medical universities. Besides autonomy, the move is also going to bring uniformity of policies concerning medical students
Highlighting one such issue, Dr Rajeev Sood, Dean, Post Graduate Institute of Medical Education and Research (PGIMER) told The Indian Express, "If a student is studying in MAMC, he/she is not eligible for the same course in other colleges such as PGIMER due to varied eligibility criteria. By bringing them under a common roof, every student will have a fair chance."
A common medical varsity will also standardise medical courses. As per the initial plan, the university will offer courses for paramedical staff.
Read Also: PG Medical Admissions: IP University admissions stopped by Delhi High court