Soon, Govt Hospitals to work out of private medical colleges in Telangana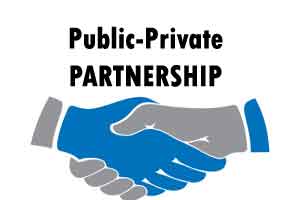 Hyderabad: The Government Hospitals may now see linkages with private medical colleges in the state as the State Health Department is looking to tie up with at least 20 medical colleges to use their infrastructure and run government hospitals, rather opening new ones.
The move comes in light of the growing pressures on government hospitals, including Osmania, Gandhi,MGM and NIMS which offer tertiary care and are currently working at almost 1.5-2 times of their capacity load of patients
The state government found that instead of setting up new hospitals to ease the pressure, a process that would be time-consuming as well as costly, it would be more expedite to tie-up with the private medical colleges and use their infrastructure. The state government is in talks with around 20 private medical colleges for the projects, reports TOI
Read Also: Telangana govt hospital enters Guinness Book of World Records
Confirming the move, the state Health Minister Etala Rajender told the
TOI
,"students in private colleges get admission on the basis of merit (clearing NEET exams), and each of the 20 colleges we are in touch with have an attached hospital, professors, associate professors and assistant professors. So, instead of the previous plan of setting up new government hospitals in four corners of the city, we are hoping to use the existing facility at private colleges, as it will be less time-consuming."
Since the facilities at private medical colleges are currently chargeable, the government is working on a modality on how to make these services free of cost like in the government setup
Besides this, State Government planned few reforms in the healthcare sector under the Kanti Velugu programme which includes strengthening of the cold chain system for preserving drugs and vaccines, focus on natural delivery and cutting down on C-sections and completion of free eye-sight screening of the entire population of the state.
"So far, we have reached over half the target set for covering the 2.5 crore BPL population. 1.52 crore people have been screened and glasses have been handed over to 22 lakh people so far," added the minister.