Soon, National Medical Register to keep Count of Doctors, their medico-legal contacts: Health Ministry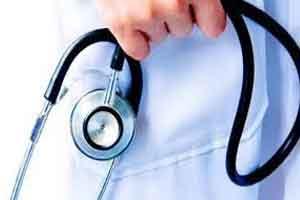 New Delhi: Soon, there is going to be common national medical register with the government that is going to provide a count of all the registered medical practitioners in the country, while also keeping a record where they work and their medico-legal issues.

Provisions to this effect were recently released Ministry of Health and Family Welfare in its recent gazette on the National Medical Commission Act that calls for the replacement of the Medical Council of India (MCI). These rules have been termed the National Medical Commission (Submission of List of Medical Professionals) Rules, 2019

Medical Dialogues has repeatedly raised various issues that are plaguing the medical practitioners across the country coming out of council registrations, including duplicate registrations across various states, renewal of registrations, as well as that the growing menace fake medical practitioners. With the states maintaining their own registers and sharing the records with MCI, which due to duplicate registrations is not able to compile the same, the apex medical council itself does not have an answer to the question of the exact number of doctors practising in India.

The problem is soon going to end as under the new National Medical Commission, there will be a centralised list of registered medical practitioners possessing recognised medical qualifications enrolled in State Register or National Register as well as a list of medical professionals possessing medical qualifications from outside India and permitted to practice in India for a limited period

The Commission shall submit the list of medical professionals to the Central Government once in every six months in a portable document format (PDF) by electronic mode and forward two hard copies of the entire database, the gazette notification said.

Apart from the information that is generally maintained in the state medical registers, including name, address of doctors, their registration number, a unique feature of this list will be that it will also contain the name of the hospital or institute with complete address to which the medical practitioner is associated with for purposes of teaching or research or practice of medicine . Besides, it will also contain the name of a person in an institution or hospital who will be responsible for legal issues regarding patient care provided by the doctor concerned

The gazette also calls for the list to contain list of medical professionals possessing medical qualifications from outside India and permitted to practice in India for a limited period. Such medical practitioners will have to provide their permanent address, name, nationality, Name of medical degree or diploma obtained and University with the month and year of passing qualification, Whether previously visited India for medical practice, details of their registration in their own country, or any other foreign country

Section 34 of the NMC act notes that Provided further that a foreign citizen who is enrolled in his country as a medical practitioner in accordance with the law regulating the registration of medical practitioners in that country may be permitted temporary registration in India for such period and in such manner as may be specified by the regulations.