Special Control Room to check referral of cases by Govt hospitals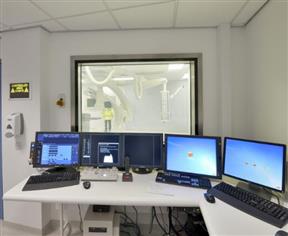 Kolkata: The West Bengal Health Department is planning to open a special control room at the Sasthya Bhawan in order to check the referral of cases made from one medical establishment to another was really required or not.
From now on referrals from five medical colleges in the state including MR Bangur, Howrah Zilla Hospital, Barasat hospital needed to be routed through the special control room, a senior official of the Health Department said.
"Before referring cases to other hospitals now they have to inform the special control rooms. Personnel at the special control room will cross-check the referrals. And only after getting the green signal from the control room the cases will be taken to the referred hospital," the official said.
Incidentally, the decision to set up the special control room was taken after a patient was allegedly refused admission at four government hospitals last but was admitted at the SSKM hospital only when Chief Minister Mamata Banerjee, who is also the Health Minister, referred his case.
The patient's relatives had rushed to Banerjee's south Kolkata-residence to sought her intervention.
"The Chief Minister is not at all happy with that incident. And it's on her insistence that this decision to set up a special control room was taken," he said.