All SRMCH students to be relocated to private medical colleges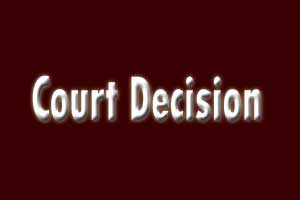 The final verdict of the Supreme Court on the students of Sardar Rajas medical college and hospital is out. For those who were admitted earlier in the two govt medical colleges, MKCG medical college and VIMSAR will now be admitted in the three private medical colleges.
In other words they have again been shown the door, temporarily, to the new colleges they were to attend from this month.
This news has been cheered by the students of the two govt medical colleges, after they had protested over the decision by the Odisha High Court, and the state government.
The apex court has not directed the state govt to transfer the students to the private medical colleges in the next 7 days.
The apex court instead directed the state government to ensure their admission in three private medical colleges within a week, petitioners' counsel Ashok Mohapatra said. As many as 108 dislocated SRMCH students were given admission in the government medical colleges recently.
The bench of Justice Dipak Misra and Justice N V Ramana said that the students would be charged fees on par with the government institutions while being admitted to the private colleges. "The SC will subsequently decide their fee structure and also decide whether the SRMCH management should repay them," Mohapatra told
TOI
.
As reported by
Hindu
, Secretary of students' union of MKCG medical college, Sabyasachi Padhi said the apex court directive has hinted that their agitation was for a genuine cause and justice has prevailed. Similar was the opinion of president of students' union of VIMSAR, J. Mishra, who expressed joy over the recent directive. Nirakar Bhatt, president of Odisha Medical Service Association (OMSA), in a statement also welcomed the decision.