................................ Advertisement ................................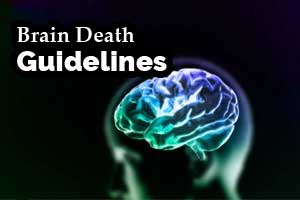 Thiruvananthapuram: The Kerala government has issued protocols to be followed to confirm brain death cases with an aim to make organ transplantation more transparent in the state.
"It is for the first time that a state in the country is putting in place the Standard Operating Procedures (SOPs) to confirm brain death cases," Health Minister K K Shylaja has said.
The guidelines, issued yesterday, were drawn up based on the directive of the Kerala High Court to put an end to the concerns and doubts of the public related to the procedures of deceased donor organ donations and transplantation.
"The objective of the guideline is to ensure that a patient is declared brain-dead only after scientifically confirming that there is no chance for him/ her to come back to life," she said, adding that the norms had been drawn up adhering to all international guidelines in this regard.
As per the new guidelines, three stages of procedures have to be followed– precautions to be taken before tests to determine brain death, analysis of reflective actions of brain and Apnea Test (an important component of brain death assessment).
................................ Advertisement ................................
The norms are applicable to both government and private run hospitals in the state.
One of the four doctors of the medical panel, authorised to declare a patient brain-dead, should be from the government service, the guidelines added. Following are the guidelines as quoted by DH
Three steps  mandatory for brain death testing:
Step 1: The most important step before subjecting a patient for stem death testing is to rule out any reversible causes of coma. Establish irreversible and proximate cause of coma, exclusion of reversible cause of coma.
Step 2: Assessment of brain stem reflexes. Two sets of tests are required to be done, the minimum time interval between the first and second testing will be six hours in adults.  In case of children between age  6-12 year, 1-5 years and infants' time interval shall increase depending on the opinion of brain stem death certifying experts.
Step 3: Apnea test, the process for testing the respiratory system to hypercarbia (apnea test) should be the last brain stem reflex to be tested and should not be performed, if any, if the preceding test confirms the presence of brain stem reflex. Informed written consent is to be obtained by treating doctor. Preparation for apnea test: First apnea test should be performed only after 4 hours of coma associated with absence of brain stem reflexes, in case of anoxic brain damage, this period should be extended to 12 hours. The physician  involved in certifying brain death shall be present during ventilator removal to attest the presence of apnea if found .
Apnea test should be aborted if the patient develops hypotension or significant cardiac arrhythmias.
When to abandon the certification process: Rather than ordering ancillary tests, physicians may decide not to proceed with the declaration of brain death if clinical findings are unreliable. Documentation of brain stem death; ensure the all data is entered in Form10, ensure signatures of all four doctors and the date, time of brain stem death is documented in medical records, including Electronic Medical Records. The presence of a government doctor is mandatory for brain death certification. After the second apnea test and certification of brain death, the relatives of the patient should be briefed about all the test results.
Medical Dialogues Bureau consists of a team of passionate medical/scientific writers, led by doctors and healthcare researchers.  Our team efforts to bring you updated and timely news about the important happenings of the medical and healthcare sector. Our editorial team can be reached at editorial@medicaldialogues.in. Check out more about our bureau/team here
................................ Advertisement ................................
0 comment(s) on Standard Operating Protocol to confirm brain death, Check out Details