State govt has not submitted true records on dengue: Bengal Congress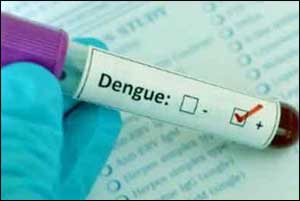 New Delhi: The West Bengal Congress accused the state government of not submitting the true records on the dengue situation in the state.
State Congress chief Adhir Ranjan Chowdhury met Union Health Secretary Preeti Sudan today and submitted a memorandum to her on the situation in West Bengal following an outbreak of dengue and other vector-borne diseases, which he said had claimed many lives in the state.
"I was shocked when the health ministry told me that the Bengal government had reported that dengue cases had come down in the state compared to last year, that it had reported only 10 thousand cases. The state government has not given the right report regarding the situation," Chowdhury told reporters after his meeting with the health secretary.
He alleged that despite people dying due to the vector-borne diseases in the state, the Mamata Banerjee-led Trinamool Congress (TMC) government was keeping mum and not reporting it to the Centre.
The Congress leader also claimed that though the Centre was willing to help the state in tackling the situation, the TMC government was yet to ask for any kind of cooperation from it.
"The health secretary told me that the West Bengal government had not asked for any kind of help. But since I told them about the alarming situation, they are going to ask for a report from the TMC government," he added.
Chowdhury also said the Centre would very soon convene a meeting with all the administrative heads of the medical colleges in West Bengal on the issue of infrastructure upgradation of the institutes.