FIR against Assam hospital after Judge accuses facility of attempt to murder, organ transplant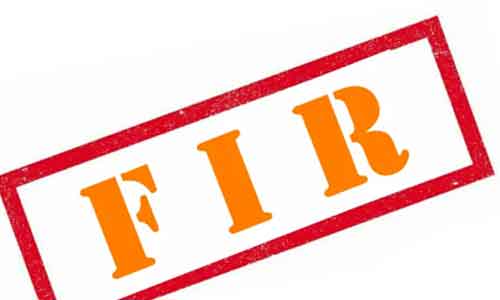 Dibrugarh: A private hospital in Dibrugarh district has fallen in soup after a Judge moved a complaint against the facility claiming that the hospital tried to kill her while undergoing treatment as it was involved in organ trafficking, following which an FIR was registered by the police against the hospital.

The judge Nogen Senabaya Deori who is the present officer of Industrial Tribunal, Dibrugarh, and in charge of Labour Court, Dibrugarh, in the FIR filed on September 16, alleged that he was admitted to the hospital after testing positive for COVID-19, on September 9 and was later shifted to the ICU. He claimed that several injections were pushed into his saline drip and naval region. He became unconscious around 10 pm after being administered another injection and woke up around 2 am.
He further stated that he resisted against further attempts made by the nurses to inject him, and somehow was able to message his son, friends, the additional district and sessions judge. According to the judge, he tried to drag a nurse to an open area to escape the ward around 6 am, however was blocked by 2 men and was kept in a corner of a room. He was discharged after his son came to the hospital. He also claimed to have seen medicines and equipment needed for organ transplant which were kept near his bed, which he alleged were later removed.
Also Read: Kerala: Organ Transplant Racket In Non-Approved Hospitals Busted, Probe On
According to a recent media report in Northeast Now, the FIR filed by the judge mentions, "If the investigation is carried out properly in other private nursing homes/hospitals also, I am sure, many more such rackets will be busted out and lives of innocent people will be saved."
Meanwhile, the proprietor of the hospital Dr Nirmal Sahewala, the judge was shifted to the ICU, considering his "esteemed" position for providing the best treatment. They alleges that the judge misbehaved with a nurse dragging her by a hand and had attempted to leave the COVID ward. They further claimed that the judge had left the hospital with no particular issues and all COVID protocols were maintained. He added, "We had let go of his behaviour but now with the FIR against us, we will also explore legal action. We will file a defamation suit against him."
The Dibrugarh additional SP(HQ) Bipul Chetia told the Northeast Now, "We have registered the complaint and started our investigation. We have collected the statement of the victim." He also added that since the case requires the help of some domain experts, they have not arrested anyone yet.
Source : with inputs