Gauhati Medical College Wins Red Ribbon Quiz 2021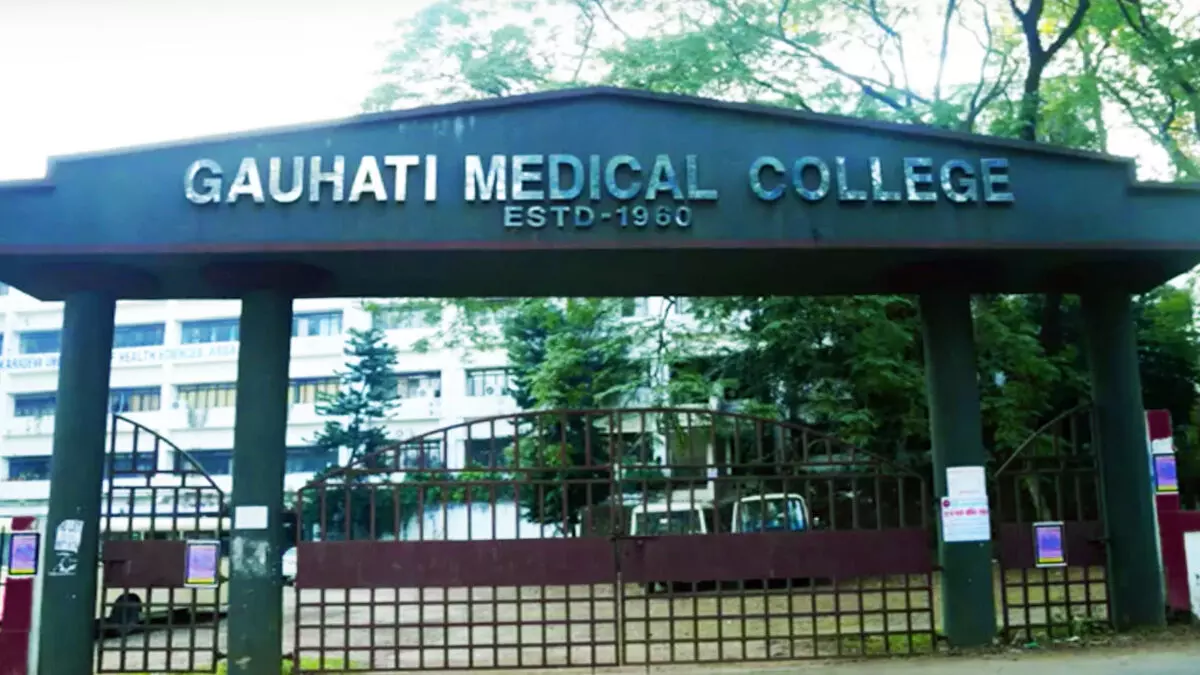 Guwahati: In a well-deserved win, the Gauhati Medical College has won the State-level Red Ribbon Quiz Competition on HIV/AIDS organized by Assam State AIDS Control Society (ASACS) at Srimanta Sankardeva Kalakshetra in Guwahati on Monday, 15th November 2021.

The team representing the Gauhati Medical College comprised of Mr. Sayan Mazumdar and Mr. Bishwayan Bhattacharjee. In a tight, neck-to-neck competition, the winning team defeated the Jorhat Engineering College (JEC) by a narrow margin of 5 points.
The JEC comprised of Ms. Madhurya Goswami and Mr. Nitish Sarma, who were worthy competitors.
The winning team would participate in the next round of sub-regional Red Ribbon Quiz Competition 2021 which will be held at Kolkata in December 2021.
The winners received Rs 50, 000 cash prize along with a trophy and certificates. Gauhati University, GC College, Silchar, SCS College of Agriculture, Dhubri were given the consolation prizes, reports Northeast Now news
Prior to the state-level competition, Zonal-level competitions were conducted in 4 zones across Assam on November 8 & 9, 2021 through online mode where 38 colleges participated.
In Central Assam Zone, Gauhati University and Gauhati Medical College were declared winners and 1st runner up respectively.
In Upper Assam Zone, Dibrugarh University and Jorhat Engineering College were winners and 1st runner up respectively.

In the Lower Assam zone, ARB Degree College, Pathsala and SCS College of Agriculture, Dhubri won the 1st and the 2nd prize respectively.

In Barak valley zone, NIT Silchar and GC College, Silchar were winners and 1st runner up respectively. All the winners and the 1st runners-up teams of the zonal level competitions participated in the state-level competition.

The Gauhati Medical College and Hospital, the second medical college to be established in Assam, is also a health care institution. It provides medical education at undergraduate, postgraduate and super-specialty levels.
Source : With inputs