Implants Scam: Suspended Dentistry HoD of AIIMS Patna booked by CBI for fleecing money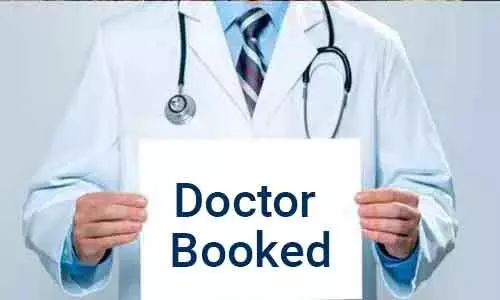 Patna: The Head of the Dentistry department of AIIMS Patna who was suspended earlier, has now been booked under the charges of illegally fleecing money from patients on the pretext of providing dental implants.
This came after CBI initiated an investigation against the doctor and found that he was overcharging the patients in the name of providing dental implants and was taking the extra money illegally from them for himself.

As per TOI, he was using two private firms based in Bengaluru and Patna to channelize the extra money to himself. The CBI investigation started after the Anti-corruption branch of the federal agency in Patna lodged an FIR against the doctor under the charges of corruption on August 25th. According to the police report, the doctor along with his accomplices illegally fleeced money from several patients between January 1, 2013, to December 31st, 2019.

Times of India
reports that the CBI FIR details stated that the doctor was working as an associate professor and the Head of the Department of Dentistry in AIIMS Patna and while serving in the department, he fleeced money from patients by using illegal means with the help of his accomplice. While treating the patients, he asked them to pay a great amount of cash to the laboratory assistant in the department as charges for dental implants. However, he did not mention it in his prescriptions.
He used to instruct the patients to directly pay the sum to one of the firms based in Bangalore. After which the Bangalore firm would re-route the amount to a Patna based firm which was also responsible for providing implant plates to the department of dentistry of AIIMS. After receiving the extra money from the Bangalore firm, the Patna firm would allegedly deliver it to the doctor in cash. The FIR also mentions that the Patna based firm was charging the hospital more than the original amount for implant supplies, adds the daily.
The issue came to light 7 months ago. On this, AIIMS Patna director Prabhat Kumar Singh told TOI that after the issue came to the notice of the authorities, the HoD had been suspended. He has now been booked under section 120 B of IPC and section 7 of Prevention of Corruption Act 1988, amended in 2018.
Source : with inputs