GMCH Chandigarh to submit proposal to Punjab University for conducting MBBS exams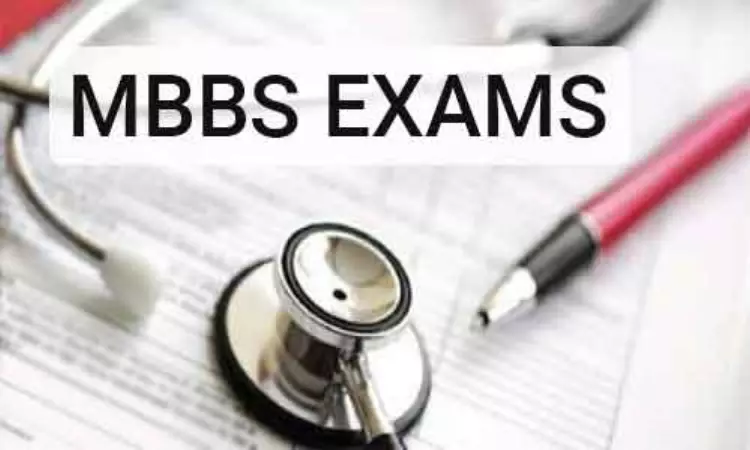 Chandigarh: An affiliated medical college of Panjab University (PU), GMCH Chandigarh, the Government Medical College and Hospital (GMCH), Sector 32, is looking forward to putting up a proposal before the PU to conduct the exams for MBBS students in a staggered manner.

This comes after the Medical Council of India (MCI) directed its affiliate colleges not to promote MBBS students sans appearing for the examination.
In the backdrop, PU had decided that the medicos
of the current batches of the university
and its affiliated colleges will be evaluated on the basis of internal assessment and their previous performances in semesters, and promoting the students provisionally.
Meanwhile, MCI issued a notice instructing all the MBBS colleges to conduct examinations. They clearly stated that no batch will be promoted without appearing for the MBBS examinations.
Previously, the college had sought the permission of PU to conduct Post Graduate (PG) examinations. Taking note of the same, the university directed the college to ask permission from Chandigarh administration; wherein; the administration granted permission to the college.
Commenting on the same, BS Chavan, director-cum-principal, GMCH-32 told Hindustan Times that "We will conduct examinations for all MBBS batches as advised by MCI. I have asked officials to prepare a proposal for this, which will be sent to PU."
Chavan further added that "If special permission is required again, we will put it up before the administration."
In case the MBBS examinations are held, the medicos will need to be prepared for the examinations; hence, when asked about the student's preparations, the principal stated that theory classes are being conducted for the students online. He has also admitted that an issue can emerge regarding the practical work for which a solution cannot be found so easily.
Medical Dialogues had recently reported about the MCI decision. After much deliberation with various medical colleges and health universities of all states, the apex medical regulator, Medical Council of India Board of Governors (MCI BOG) had clearly upheld the need for MBBS exams stating that no batch should be permitted to move to the next level of the MBBS course without at examination.
Source : with inputs