Goa Dental College hikes fee by 800 percent for PG Courses, Medicos cry foul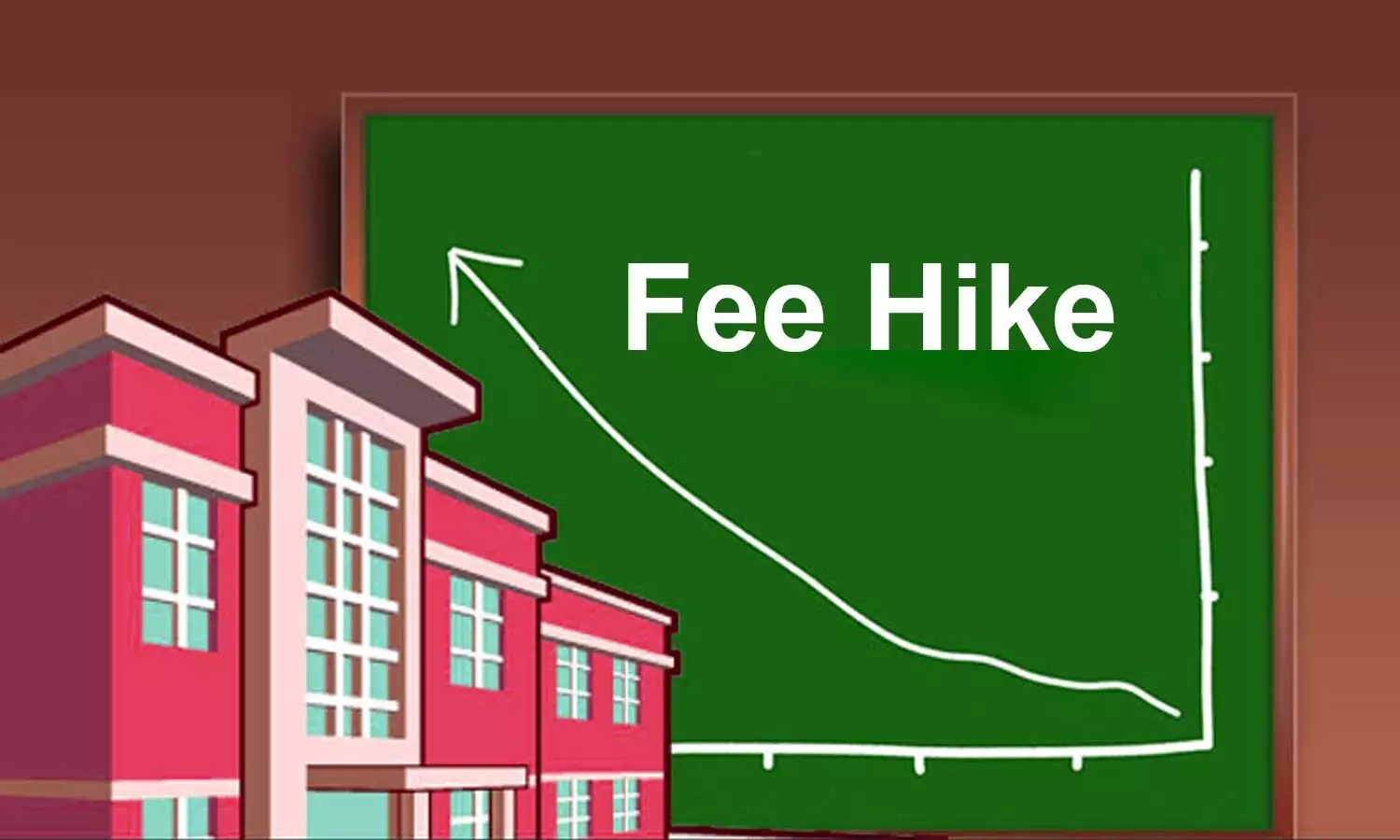 Panaji: Calling the move "unreasonable, unjustified and arbitrary", the PG medicos of Goa Dental College have vehemently requested the government to reconsider their decision to increase the tuition fee by over 800 per cent for students who have already secured admission for various postgraduate courses.

The dental college, through a notice dated November 6, increased the fee for various PG Dental Courses from Rs 12000 per semester to Rs 1 lakh per semester.
However, the medicos claimed that during the entire admission process they were not given any idea that the course fee will face such a steep increase. They decided to pursue different PG courses under the institution after confirming the fee structure from the prospectus. Even while attending the counselling process they received no notice or information regarding the revised fee structure and they presumed that the same fee structure will continue.
Times of India
reports that the move of the authorities to increase the fee to such a whooping scale has been criticized by the PG medicos. Stating that increasing the fee is against the terms of the contract as they were not informed about it during counselling, the medicos further added that the move is against the principle of promissory estoppel, a term that suggests that a person can not deny a fact after promising it even though a legal contract does not exist between the two parties.
As per a recent media report by
Hindstan Times
, in a letter to the Undersecretary (Health), the medicos stated, "With the revised fees of Rupees 1-lakh per semester, it translates into a whopping 833.3% increase from the previous amount of fees charged for the respective courses and such a substantial increase that too after the students have taken admission is wholly arbitrary, unreasonable and unjustified."
Calling the move an arbitrary and irresponsible move, these medicos alleged that it is totally unfair for the students to pay such an increased amount suddenly to pursue a course for which they have qualified after spending years on preparing for the National Eligibility cum Entrance Test (NEET).
The students especially added that at a time like this when the whole country is facing a financial crunch due to the pandemic, the sudden increase in the medical fee will make it impossible for many of them to continue the course. One of the medicos told HT, "This increase in the fees without prior notice is not only arbitrary and unreasonable but is also totally unfair for the students who have spent years preparing for the NEET Entrance Exam and taken admission after careful planning of their finances keeping in mind the fee structure prevailing at the time of counselling."
Source : with inputs