Gujarat Govt cancels Diwali vacation for all medical teachers, Association sees red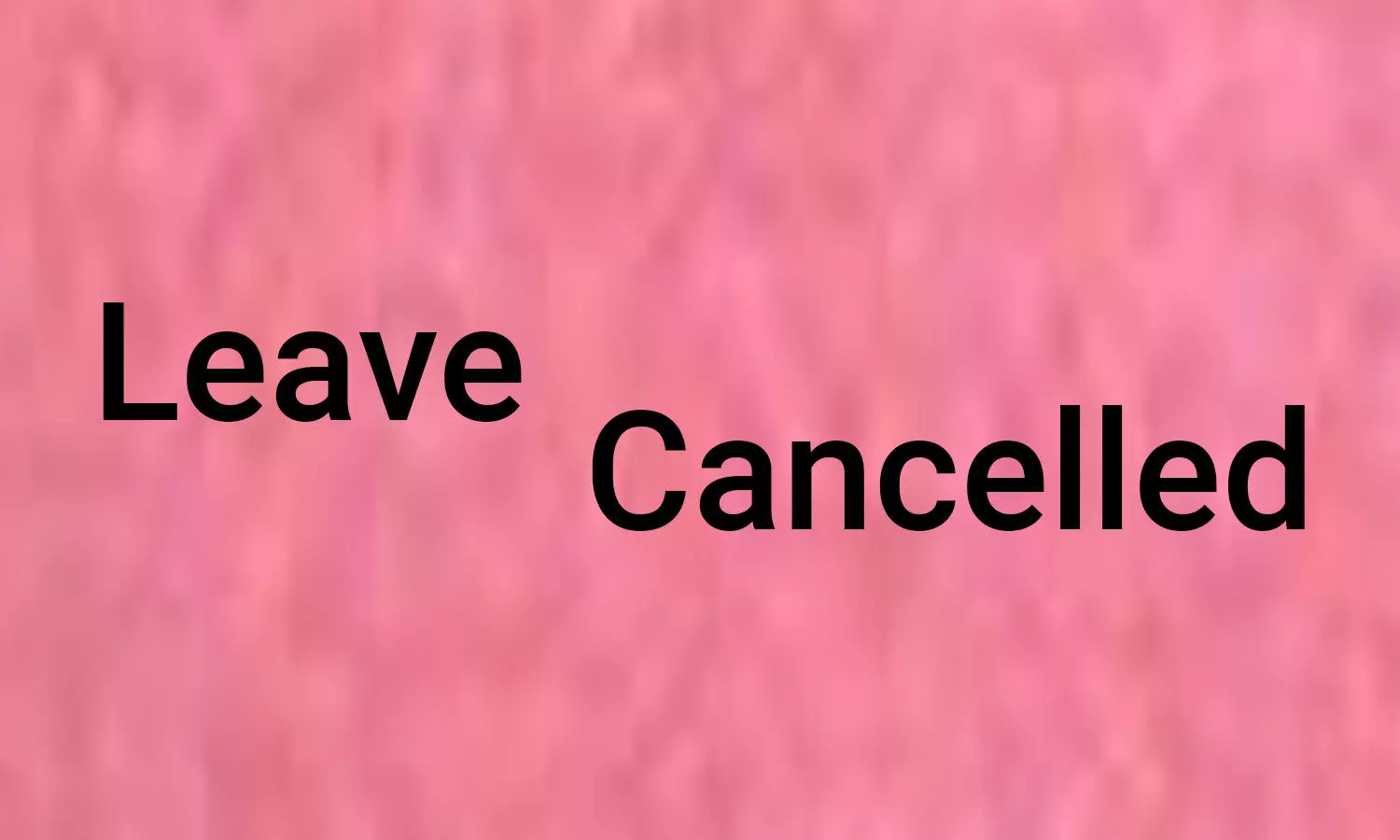 Ahmedabad: Taking stock of the need of availability of medical professionals in the state amidst the pandemic, the State Government of Gujarat on Wednesday has canceled the Diwali vacation for class 1 and class 2 employees of all the medical colleges in the state.

The decision was taken after the Deans of several medical colleges discussed the issue and the authorities also found that the Diwali vacation may be canceled to address the need of the hour as ensuring proper medical services to the COVID and the non-COVID patients are the priority now. Hence, all the medical teachers have been refused vacation during Diwali.
According to a recent media report, a meeting was held on Wednesday where the Deans of all the Medical Institutes discussed the current condition of COVID-19 and also talked about the non-COVID patients and the treatment they need. The authorities analyzed ways in which they can ensure that proper treatment will be delivered to the patient during Diwali as well.
Following the discussion with the deans, the authorities decided to cancel the vacation and the instruction has already been conveyed to the head of all the institutes regarding the same. The institute has been instructed to keep their healthcare employees and medical teachers prepared to attend the patients 24/7 if necessary to provide them treatment.
The decision was taken after considering the chances of a hike in the number of COVID patients after the festivities of Diwali.
Times of India
reports that BJ Medical College has already informed the medical teachers that the Diwali vacations will be canceled.
However, the Medical Teacher Association has opposed the decision of the authorities and requested the State Health Department to consider the position of the doctor teachers also before canceling their leaves. The association stated that the doctor teachers have served several facilities including COVID wards during the last seven months and have extended their services day and night in order to contain the pandemic.
Under such circumstances, the association requested the authorities to grant them the Diwali vacation which they genuinely deserve. The BJ medical college has already decided not to allow vacation to the doctor teachers; on the other, hand the Cancer Research Institute that is affiliated with the college and is situated on the Civil Hospital campus previously already informed that they would be allowing vacations to their employees in two phases, according to the schedule of Gujarat University. However, the cancer hospital also canceled the Diwali vacation later after significant consideration, reports TOI.
Source : with inputs