Gujarat: Medical Student allegedly abuses, threatens with political connections after ramming in female cyclist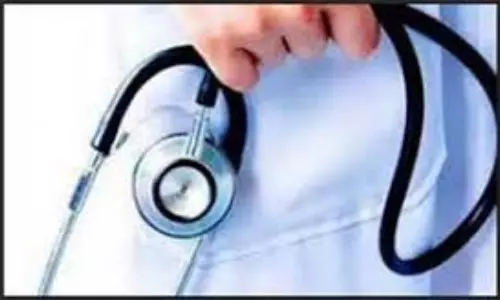 Gujarat: In a shocking incident, a medical student was allegedly seen flaunting his political connections to threaten a woman while using obscene language in a video that is now doing rounds on various social media platforms. The video of the incident was filmed by an unidentified source who shared it on WhatsApp and other platforms that made a stir within no time.
According to TOI, the incident took place on July 25 when
the woman was cycling on the Nirmala road in Rajkot on Saturday morning. Suddenly, the medico allegedly ran his car into her vehicle. However, instead of apologizing, he initiated a heated conversation and he started using obscene language. The medico allegedly verbally abused the woman while threatening her with political connections.
In the video, the medical student has allegedly seen
hurling abuses at the lady while mentioning his powerful connections with influential personalities including
the Gujrat CM and some other person from the Police Department.
As quoted by TOI, in the video, the medico was seen claiming, "
"My name is Parth Jasani. My uncle is Vijay Rupani (CM Gujarat) and Manohar Jadeja is my father's friend and Rajkot Police Commissioner." Moreover, he added "I come from the family of advocates. You can't do any harm to me." Many have shared the video and commented on the matter on social media platforms.
When a passerby tried to intervene and stop the medico, he allegedly threatened them as well stating "Don't involve yourself in this matter, or else I will frame you in a police case."
After the video went viral police have detained the man; while the women did not register an official complaint against the medical student.
After conducting a thorough investigation, police found out that the student's claim of being associated with any political personality was a hoax and he was in no way related to any of them, reports
TOI
.
Source : with inputs