Gujarat: State Govt promotes 13 senior doctors after HC order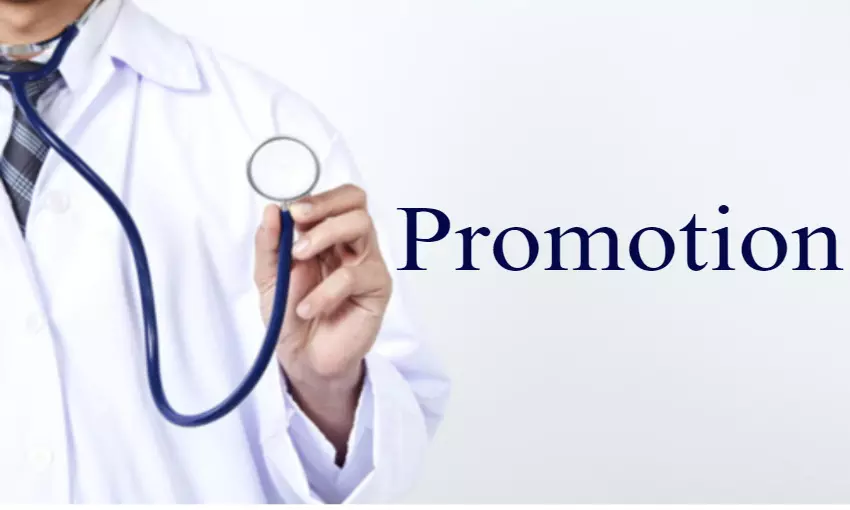 Gujarat: Complying with the orders given by Gujarat High Court to ensure the promotion of deserving and qualified doctors, the state government promoted 13 senior Government doctors serving in civil hospitals and teaching in several government-affiliated medical colleges.

The list of doctors securing promotion includes Dr. Ajesh Desai, who is serving as the CEO of the Gujarat Medical Education and Research Society (GMERS), Dr. Desai, who became eligible to be promoted to full professorship in 2011, has finally secured his promotion in 2020. Further, Professor microbiology, Dr. Tanuj B Javedkar was assigned the post of dean of Vadodara Medical College, Professor of Psychology Dr. Hemantakumar B Mehta was assigned the post of Dean of Bhavangan Medical College, and Professor of TB and chest Dr. FD Ghanchi was appointed as the superintendent of Gurugovind Singh General Hospital.
The promotion was long due and came after years of wait as the promotion process got delayed due to certain changes in policies and the indecisive nature of the authorities over the issue of whether to promote them directly or to instruct them to appear for the GPSC examination.
However, following the order of the Gujarat High Court to ensure promotion to the deserving candidates, the government has finally announced the promotion of 13 senior civil government doctors teaching in medical colleges on September 15 and 16.
According to a recent media report, on July 25 there were over 500 vacancies for doctors in six civil hospitals across Gujarat. The government started hiring doctors on an Ad-Hoc basis, however, the court had ordered the state to ensure the promotion of deserving and qualified doctors within three months.
This came after one of the senior doctors in government service filed a Special Civil Application and approached the Gujarat Medical Teachers Association for their support to get their due promotion with the help of the direct promotion committee.
The petition stated that though almost 46 DPC has been created since 2014; however, no doctor had been promoted so far. Taking cognizance of the demands of doctors teaching in medical colleges, the court instructed the state government to confirm the due promotions of deserving and well-qualified doctors within 3 months.
Commenting on the issue, Secretary of GMTA, Dr. Makwana stated that they had a conversation with Dy CM Nitin Patil and asked for the expediency of the process with which he gladly agreed. Dr. VG Vanzara, Director of Medical Education and Additional Secretary in the health department told
Ahmedabad Mirro
r, "This is part of a regular process, and doctors are promoted as and when vacancies arise once the DPCs give their opinion and we get the go-ahead from GPSC, we issue orders of promotions."
Source : with inputs