JDA moves letter to SMIMER seeking clarity on MD, MS exams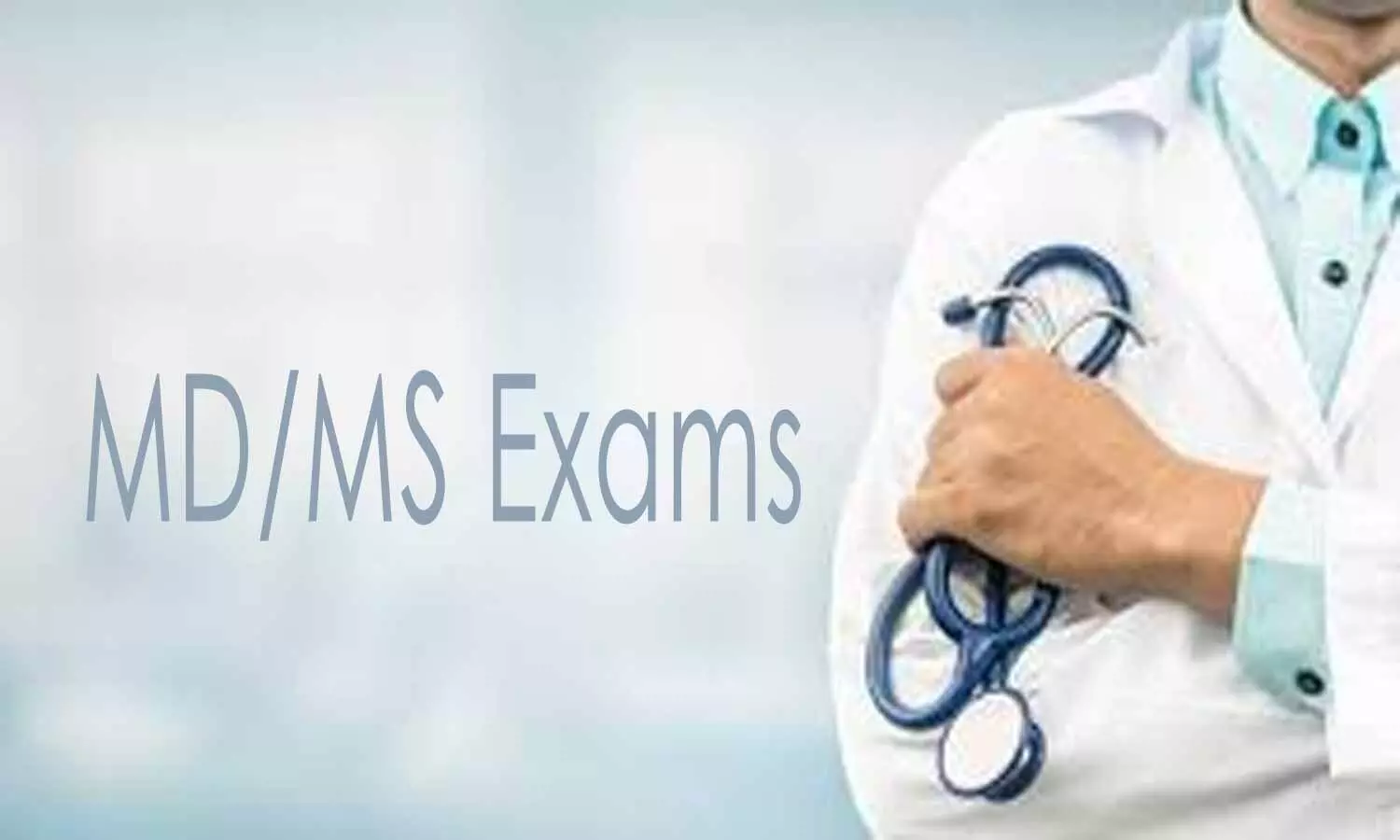 Gujarat: The Junior Doctor's Association has moved a letter to the Surat Municipal Institute of Medical Education and Research (SMIMER), seeking to clarify the schedule for Post Graduate (PG Medical) MD and MS exams.
When most of the Medical Universities of the state of Gujarat has already declared their exam schedules regarding the PG Medical exams, the students of Veer Narmad South Gujarat (VNSG) University are facing continuous delay, uncertainty and confusion as the University has not declared any dates for PG exams yet.
Under such circumstances, the aggravated medicos have submitted a letter to the Surat Medical Institution of Medical Education and Research (SMIMER) administration urging them to publish a schedule regarding the MD and MS examinations as soon as possible.
In the letter, the medicos have warned the authorities that if the schedule for the PG exams is not published within 2 days, they will be withdrawing from their duties highlighting that "after multiple reports by the PG students to ask for the schedule of our pending MBBS final examination, there has been no concerted or adequate response from the Veer Narmad South Gujarat University or our hospital administration for the same as yet."
The further stated that they are offering their services day and night in the COVID facilities and the confusion regarding the exam is only adding to their stress.
The Gujrat health department had previously assured the PG medicos that examinations will be conducted, yet VNSGU neither gave any confirmation regarding the possible schedule of the exam nor did they issue any notification regarding the schedule of the examination, the students elaborated in the letter.
"Hence after due consideration of all the above documents, and the lack of clarification of our exam date, the patience of all Rs 3s is running thin toward the hospital administration and VNSG University," the letter added.
Finally demanding a prompt announcement of the schedule, the medicos stated: "This is our final attempt to establish a communication and deliberate regarding the status of the final MD MS examination following which the only option remaining with the residents is the immediate withdrawal of all duties until the exam status is clarified appropriately".