Third case of Swine flu detect in Himachal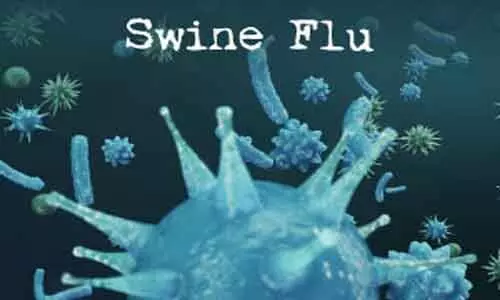 Shimla: Third case of Swine Flu was detected in the state as a patient referred to Indra Gandhi Medical College Hospital Shimla from district Mandi tested positive for the Swine Flu on Friday.
State Surveillance Officer of communicable disease Dr Sonam Negi said that a patient found positive for the Swine flu and it is the third case detected in the state this year.
Read also:Indore: 53 dead due to Swine Flu since January
He said that so far a Swine flu patient was declared positive for Swine flu at Chandigarh belonged to Rohru Subdision and a kid was also found contracted by the Swine flu yesterday at Totu outskirt of this capital town at IGMCH Shimla.

Read also: Swine flu toll touches 50 in Indore
Source : UNI