Cancellation Of Allotted PG Medical Seat: KEA issues clarification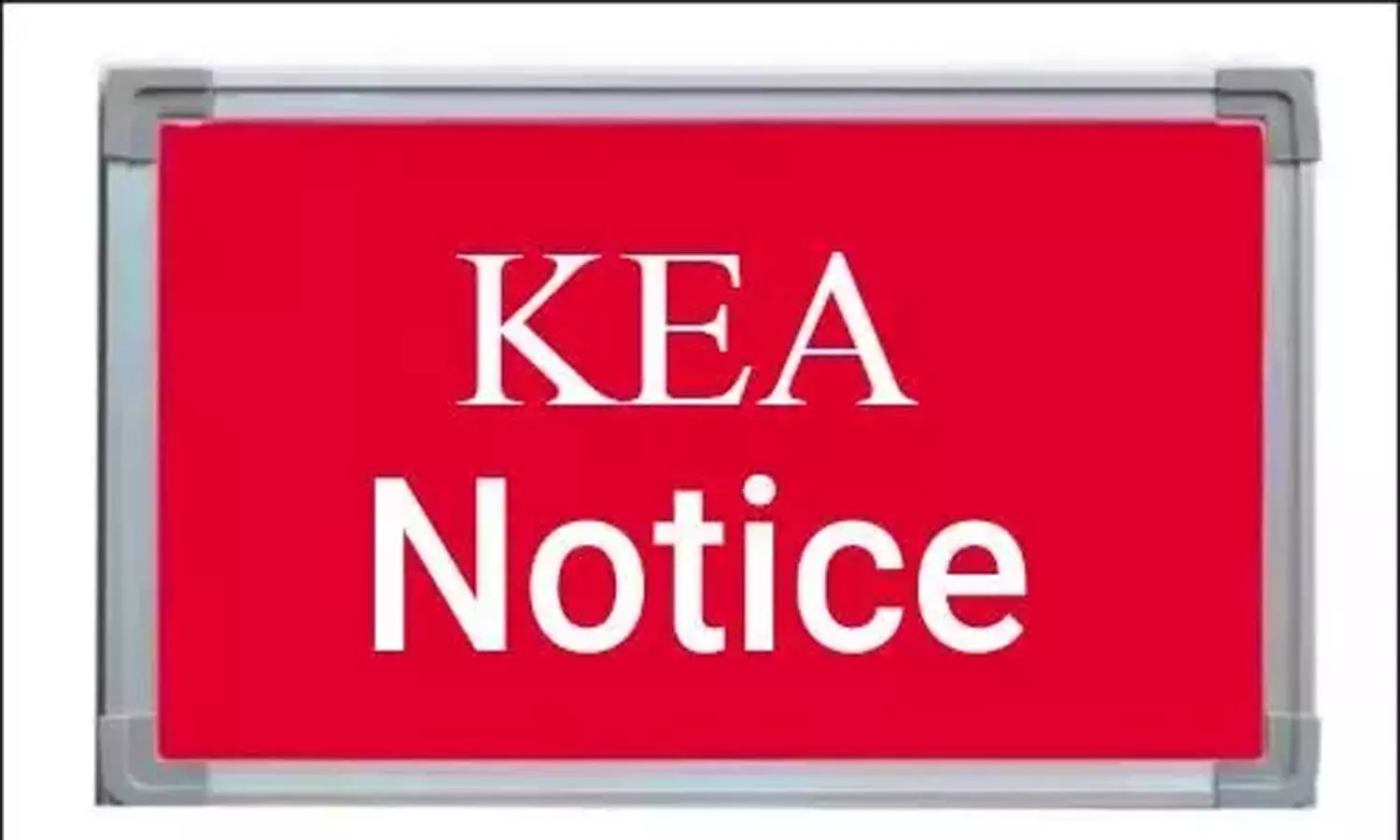 Bengaluru: Through a recent notice, the Karnataka Examinations Authority (KEA) has issued another clarification about the cancellation process of the allotted seat during PG medical counselling procedure for admission to MD, MS and PG diploma courses 2020 session.
The notice clearly states the following:
In the light of communication from DGHS for the first round and the request letters seeking information of the candidates who have joined in the first round of counseling in the state of Karnataka and the requests from some of the candidates for canceling their allotted seats in the first round it was decided to make proper window and platform available to candidates to process their cancellation of the allotted seats.
Accordingly, in order to give up-to-date information to DGHS & to avoid seat blocking, the schedule was issued through a notification dated 03-06-2020; after issuance of the same, KEA has received queries from few candidates. To address those queries following clarifications are issued for the benefit of the candidates:

1. 6th June 2020 was set as the last date for cancellation of the allotted seats for sending the most updated information to DGHS of the candidates who got the seats allotted in 1st round through KEA, after that exercised choice 1 and joined the respective colleges and confirmed the same. So it is clarified that it does not apply to candidates who exercised other choices.
2. The platform was made available and the schedule was issued with the presumption that DGHS / MCC will be following the same norm which they advised in their communication dated 03-06-2020 with respect criterion for allowing the candidates to participate in the counseling process.
3. The candidates (as described in point 1) who will not be canceling their seats by 6th June 2020 will have their names sent to DGHS as the ones who have taken admission after round 1 of state counseling. They can always consider their cancellation subsequently if they wish to do so as per established KEA rules for cancellation.
https://medicaldialogues.in/pdf_upload/pdf_upload-129948.pdf