Karnataka: New Medical College to come up in Mysore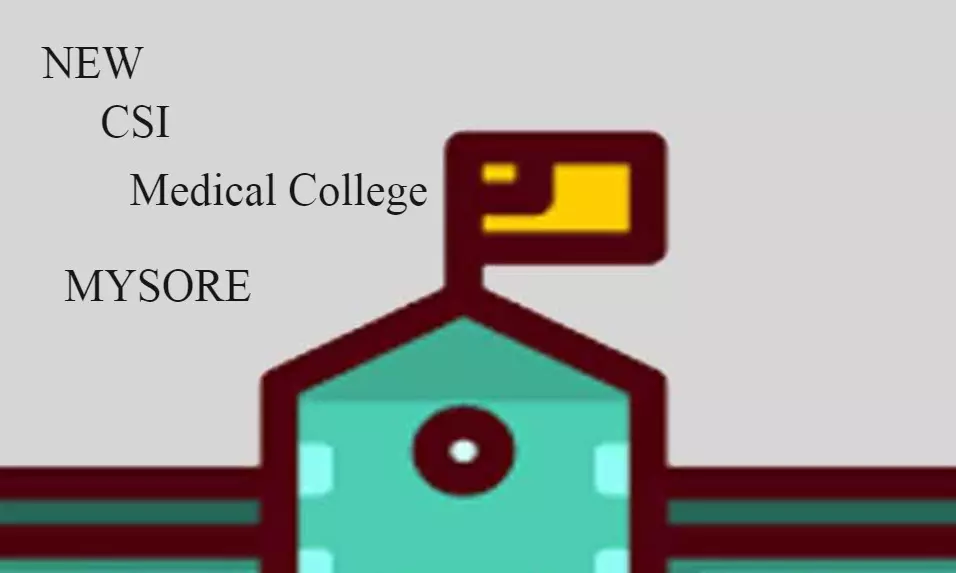 Mysuru: The medical aspirants of Mysore and adjoining cities have got a new reason to celebrate as the Church of South India (CSI) has announced its plan to start a new medical college in the city. The Right Reverend Mohan Manoraj, Bishop of Karnataka Southern Diocese of the CSI has made the announcement on January 23.

Rev. Mohan Manoraj had been present in an inauguration ceremony of a new Dental Clinic in the premises of the Mysore Mission Hospital on Saturday. Rev. Gurushantha, Medical Superintendent Dr Suguna Shanthi had been also present on the occasion.
The Church of South India is a united Protestant Church and the second-largest Christian church in the country based on the numbers of the members.
As per the latest media report by the Star of Mysore, Rev. Mohan Manoraj made announcements regarding the new CSI medical college during the inauguration function. He also informed that preparations are on in this regard.

Rev. Manoraj has further noted that the hospitals established by the CSI in Mysuru, Udupi and Hassan have been running smoothly. Mentioning the motto of CSI to provide healthcare facilities to the needy he inaugurated the new dental clinic in the Mission Hospital premises, adds the daily.
While commenting on the same, Rev. Mohan Manoraj told the daily, "A new Dental Clinic has been opened and a Dialysis Centre will be set up soon. Our hospital will provide medical care to aged persons at their homes soon. Even facilities of doctors and nurses on phone call for senior citizens will be started."
He further mentioned the plans of CSI to start a healthcare centre at a place 30 km away from Mysore to help the rural people get access to medical treatment.
Director of Mission Hospital, Vincent Palanna, informed the daily that the hospital had not been set up with an intention of making money but to serve the people. The pandemic made many hospitals in the city to close down their doors but Mission hospital had been doing well with the dedication, hard work, care and concern of its staff.
While commenting on the modernisation process of the hospital, Palanna informed the daily that steps had been taken to make the premises dust-free. He further mentioned the plans of setting up a blood bank and providing the daily wagers with free counselling.
He also informed that daily that currently, the hospital has been providing free treatment and examination to the coolie workers between 6 pm to 9 pm on a daily basis.
Also Read:Bowring Medical College renamed as Sri Atal Bihari Vajpayee Medical College and Research Institute

Source : with inputs