Primary Contact: Doctor who treated India's first COVID-19 victim tests positive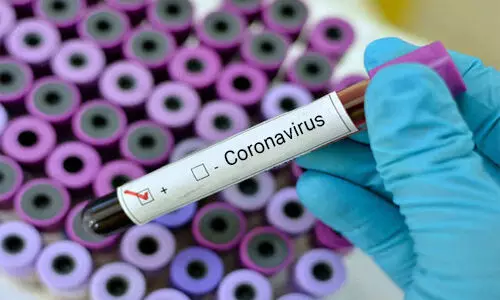 "Today, we are admitting the infected doctor to the isolation ward," deputy commissioner confirmed
Kalaburagi: A 63-year-old doctor, who attended the country's first coronavirus victim, has tested positive of the deadly virus, Deputy Commissioner B Sharat confirmed here on Tuesday.
Addressing a press conference here, he said that the doctor was a primary contact when he treated the victim from March 6 to 9 at home.
"The Doctor is currently under home quarantine", Mr Sharat said.
The secondary contacts have been identified and his family members are also under home quarantine.
"Today, we are admitting the infected doctor to the isolation ward," he added.
The first victim 63-year-old, who had returned from a tour of Saudi Arabia, succumbed to the virus on March 11 while being shifted to Kalaburgi from a private hospital in Hyderabad. The doctor was attending to him right from March 6 after the victim developed a fever.
The victim though arrived on February 29 developed the Coronavirus symptoms only on March 5.
Source : UNI