Upgrade DIMHANS to higher psychiatry centre by March next year: Karnataka HC tells state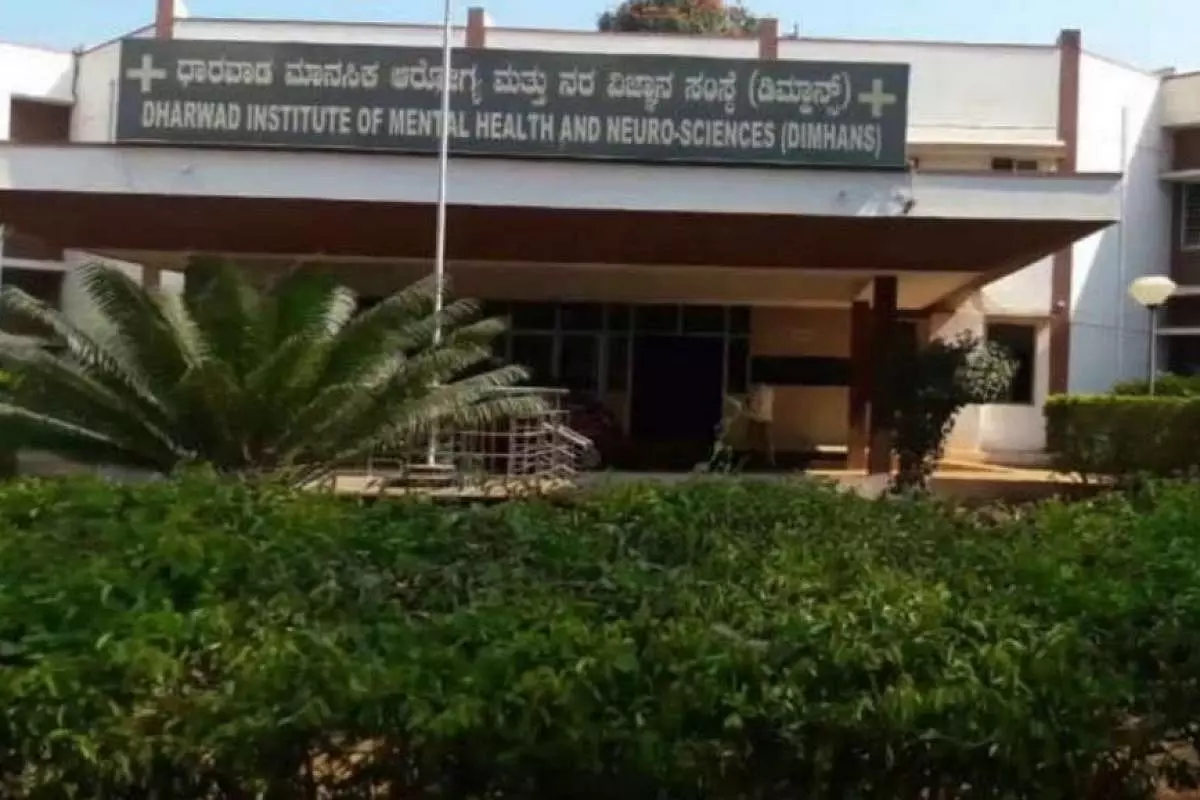 Bangalore: In an urgent directive, the Karnataka High Court has ordered the State Government to upgrade the Dharwad Institute of Mental Health and Neurosciences (DIMHANS) to a higher psychiatry centre by March 1, 2022.

The High Court has issued specific orders directing the Karnataka State Government to do the needful to install and make functional an MRI Machine in the hospital.
The order was issued by a division bench, comprising of Chief Justice Ritu Raj Awasthi and Justice Sachin Shankar Magadum. As per their order, the hospital should be upgraded and the new facilities should be fully functional by March 1st, 2022.
"We want to emphasise that this hospital shall be upgraded as a higher psychiatric center at the earliest as the government itself has announced for upgrading. The delay due to lack of funds or for any other reason shall not be there. All steps shall be taken in this regard so that it may be made operational from March 1, 2022," the order read.
Additional Advocate General Dhyan Chinnappa informed the Court that the medical superintendent has been appointed. Further he has filed an affidavit stating that the process of installation of an MRI machine at the hospital would be completed by March 1st, 2022.
"We are not satisfied with the explanation given for the delay in implementation of the project particularly installation of MRI machine. However, we are made to understand that a three months mandatory period is required as it (machine) has to be imported from outside the country, for which the order would be placed by December 1. Let the machine be installed and made operational by March 1, 2022. As undertaken by the Principal secretary, Medical Education Department," the bench stated during the hearing, reports LIvelaw
The court had initially ordered the state government to take immediate steps for procuring a MRI machine of requisite specifications for the use of DIMHANS on March 5th, 2020. However, following the non-compliance of the state government to the High Court's order, the court issued another order, stating, ""It is really unfortunate that nothing has been done so far. No compliance report has been filed, no MRI machine has been installed, no Medical Superintendent has been appointed so far. The Hospital in question is a State run Hospital and it caters to the needs of poor people who do not have money for treatment in private Hospitals and therefore, now this Court is left with no other choice except to direct personal appearance of the Principal Secretary, Health Department in the matter."
Source : With inputs