Gandhi Medical College HoD arrested for taking Rs 40,000 bribe from MD medico by threatening him of exam failure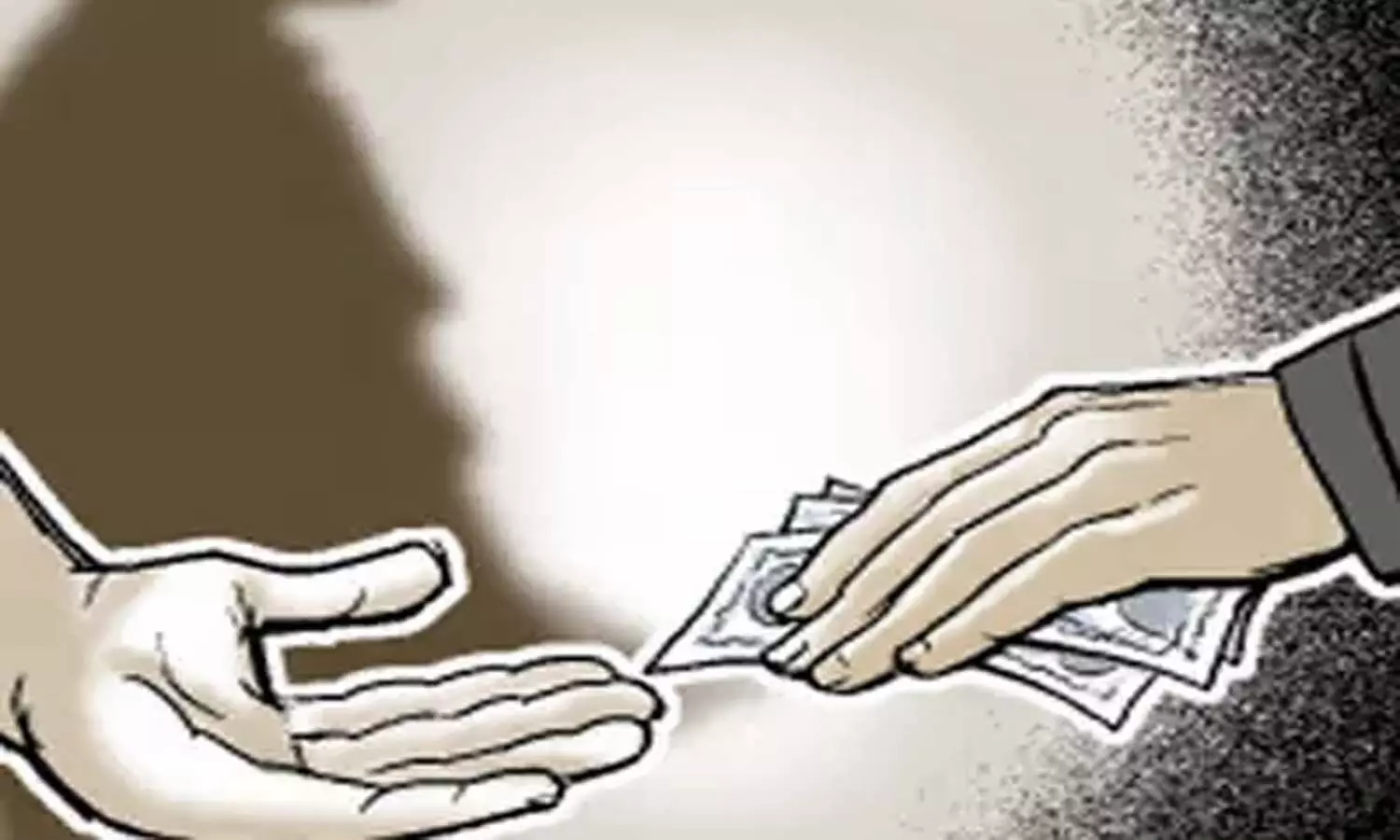 Bhopal: In a shocking incident, the Head of Forensic Science department at Gandhi Medical College, has recently been arrested for allegedly taking a bribe of Rs 40,000 from an MD medico by threatening him to fail in the final year examination. Police officials have stated that the accused doctor had demanded Rs 1.5 lakh from the complainant; he was held while accepting the first instalment.

According to the statement released by the Lokayukta police office, the complainant doctor has alleged that the HoD had demanded the Rs 1.5 lakh from him. This money was earned by the medico from the state government's home department for performing post-mortem examinations. The HOD demanded him to pay this money claiming that he had performed them (the examinations) on his behalf.
PTI reports that the accused doctor had also claimed that medico had only got to do this work due to the recommendation given by the HoD.
Read Also: Telangana: ACB arrests Medical Officer for taking Rs 7,000 bribe
"The HoD had told the complainant that Rs 1.5 lakh received by the latter in his bank account for performing post mortems was due to his recommendation to the state Home department so he should be given that money. "He threatened the student to fail him in the final year MD exam if he doesn't pay," Lokayukta superintendent of police Manu Vyas told PTI.
A team from the Lokayukta organisation, led by superintendent of police (SP), arrested the head of the forensic medicine department, while he was accepting Rs 40,000 from the complainant in his office at Gandhi Medical College, Bhopal, the release further stated, quotes HT.
The officer further informed PTI that the HoD had made similar demands to at least two other students. The accused has been booked under the Prevention of Corruption Act and further investigation is on, he added.
Read Also: Rajasthan: Doctor caught taking bribe of Rs 5,000 for allegedly issuing favourable medico-legal certificate
Source : with inputs