MP Govt grants revised approval of Rs 703 crore for expanding 2 medical colleges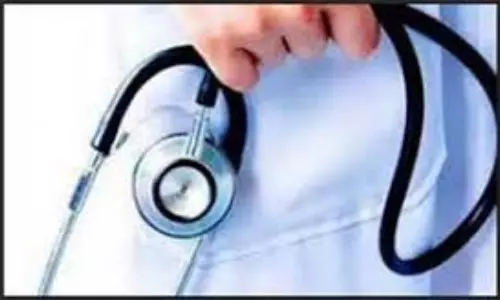 Bhopal: The Madhya Pradesh Government accorded revised approval on Tuesday to a Rs 223.75 crore proposal instead of an earlier Rs 202.40 crore one for the under-construction 300-bed infirmary at the Medical College in Shivpuri plus Rs 479.27 crore for buildings to be constructed vis-à-vis the 2,000-bed hospital on the state capital's Gandhi Medical College campus, it was officially learnt.
The related online meeting of the Cabinet had Chief Minister Shivraj Singh Chouhan in the Chair.
Also Read: MP Varsity moves NMC, Health Ministry seeking more time on reopening of medical colleges
A sum of Rs 111.55 crore is to be expended – with an additional third revised required amount of Rs 19.55 crore – for environmental upgrading and conservation of the Shivpuri lakes under the National Lake Conservation Plan with a central component of Rs 29.04 crore.
A decision was taken regarding the eligibility matrix for land acquisition, rehabilitation, and resettlement for implementation of the metro rail project in Bhopal and Indore. Eligibility gap funding entitlement was terminated for all public service centers in the lockdown period due to the closure of the facilities from March 25 to May 31.
A November 10 order by the Commercial Tax Department – to grant a proportionate exemption in bar license fees to stakeholders of the tourism and hospitality sector from April 1 to August 31 – was ratified. The Municipal Law (Second Amendment) Bill was sanctioned.
Also Read: MP: Bundelkhand Medical College doctor dies of COVID19, CM condoles death
Source : UNI