NEET Counselling 2020: MP DME issues notice on upgradation option for admitted MBBS, BDS candidates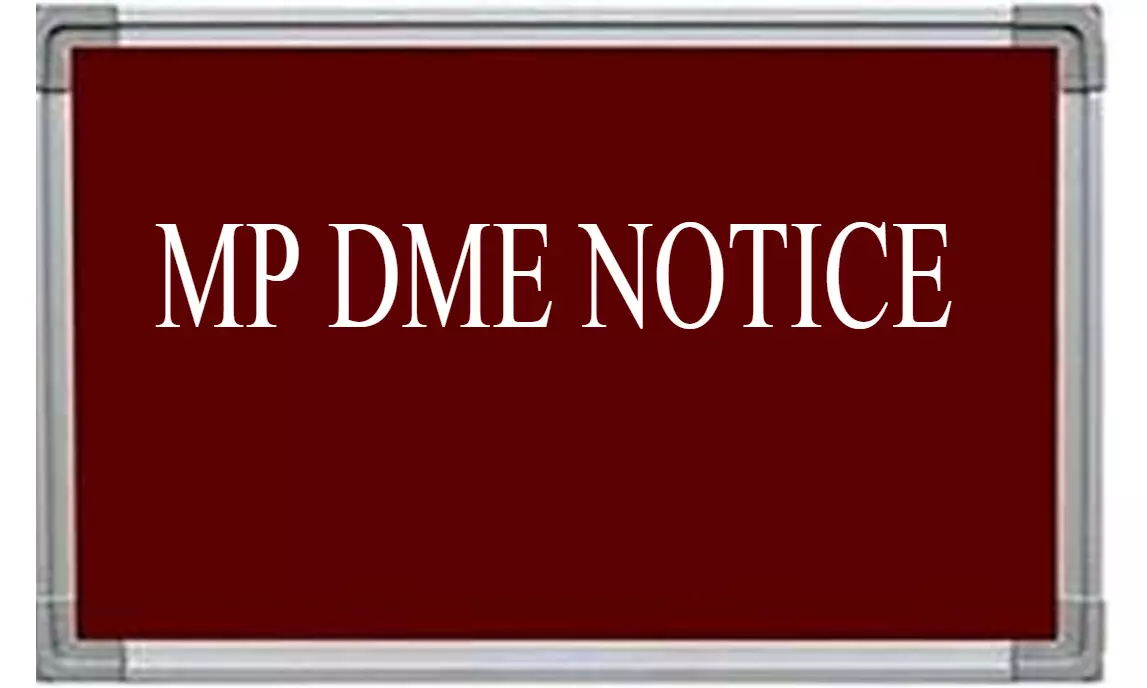 Bhopal: Through a recent notice, the Directorate of Medical Education Madhya Pradesh (MP DME) has informed regarding exercising up-gradation option by admitted candidates first round of NEET Counselling 2020 for admissions to MBBS and BDS course this academic year.
All the concerned candidates who are seeking MBBS and BDS admission in the MP based medical and dental colleges are requested to vie the said details mentioned below:
This is for information to all admitted candidates that the up-gradation facility is available at candidate login. The facility for up-gradation shall remain available till 06.12.2020 (5:00 pm) hence all willing admitted candidates who want to opt for up-gradation in the second round can do so by clicking up-gradation link available on candidate login and choose the option.
To view the official notice, click on the following link:
https://medicaldialogues.in/pdf_upload/pdf_upload-143362.pdf

Earlier, the DME has informed about the resignation/ cancellation from the admitted seat. "This is for information to all admitted candidates that the resignation facility is available at the college level. As per rule 15 (1) (a), (b) notified in amendment dated 19 June 2019 to Madhya Pradesh Chikitsa Shiksha Pravesh Niyam 2018 published in Madhya Pradesh Gazette - seat leaving bond will not be applicable if candidate resigns on or before 06.12.2020 (05:00 pm) as published in the counseling time schedule. As per rule seat leaving bond will be applicable if a candidate resigns after the above-mentioned stipulated time period."
An admitted candidate from first-round counseling if resigns within the stipulated time limit as mentioned in the published time schedule will be refunded fee in the registered bank account number endorsed at the time of registration after deduction as given below: -
1) For general candidates 10% of the tuition fee (maximum Rs. 10 Thousand)
2) For NRI candidates maximum Rs. 25 Thousand)