Maha: 70:30 formula scrapped, MBBS admissions only on NEET basis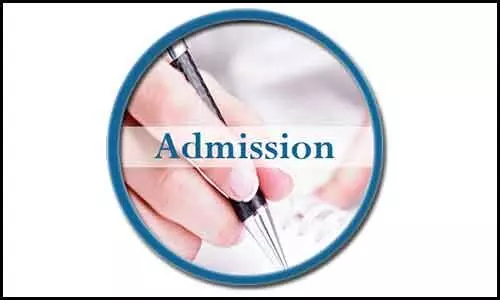 Mumbai - In a major decision for the medical education sector of the state, the Maharashtra government has recently scrapped the 70:30 region-wise formula for admission in MBBS course.
Making an announcement in the state Assembly, Medical Education Minister Amit Deshmukh said admissions would now be based on the results of students who have appeared for the National Eligibility cum Entrance Test (NEET). The minister said, "Instead of the 70:30 quota, it would be ''one Maharashtra, one merit''
The formula implied reservation for 70 per cent locals (from that region) in medical colleges and 30 per cent from rest of the state. The rest of the seats were open to other applicants from the state. Students and parents in the state had since long been demanding the scrapping of the contentious 70:30 formula for admissions in medical courses.
Under the quota, 70 per cent seats in medical colleges were reserved for students in their districts. The number of medical colleges in the state''s Marathwada and Vidarbha regions are less compared to other areas. Hence, students from these regions suffered during admissions in medical colleges, reports PTI.
The new system will allow them to get admission in the college of their choice. This clearly means that only NEET results will count for MBBS admissions from this year on.
Also Read:HC denies AFMS admission to doctor who had taken up seat in another medical college during AIQ counseling
The National Testing Agency after postponing the NEET Examinations have now finally decided to conduct the exams on September 13, 2020. 15.97 lakh candidates from across the country have registered for NEET, which is a pen-paper based test

In order to maintain social distancing, the NTA has increased the number of centres from 2,546 to 3,843 for the National Eligibility cum Entrance Test (NEET) while the number of candidates per room has been reduced from earlier 24 to 12. Making hand sanitisers available at the entrance of the examination centre and inside the exam hall at all times, replacing the process of checking the admit cards of candidates with barcode readers, increasing the number of examination centres, alternate seating plans, fewer candidates per room and staggered entry and exit are among the steps the NTA has taken.
Also Read:NEET 2020: NTA releases Advisory on COVID-19 for All Functionaries

Source : with inputs