Maharashtra: Final Year MBBS student goes missing, father blames depression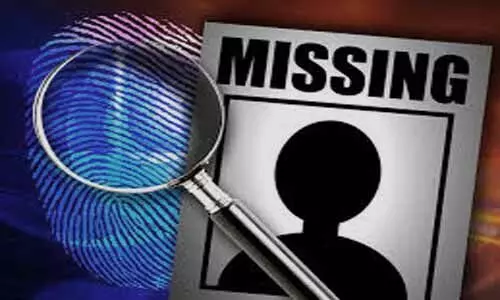 Maharashtra: A final year MBBS student of BJ Medical College has gone missing under mysterious circumstances after blending in the crowd gathered at the Ganpati temple to celebrate Ganeshotsav festivities.
The 24-year old medico is nowhere to be found since August 30. According to the recent media report by Mirror, it so happened that the medico, who was living with his parents during the lockdown decided to visit the city to pay a Darshan to the Dagduseth Ganpati during the occasion of Ganesh pooja. At the temple, the medico asked his father to pose for him in front of the idol as he wanted to click a picture of his father. However, due to the huge crowd, the medico suddenly blended into the gathering and disappeared.
Unable to spot the medico, his father, who is also a medical practitioner at one of the hospitals in Mumbai, finally moved a missing complaint at Faraskhana police station.
Shedding light on the incidence of the day, his father mentioned in the complaint, "my son used to keep to himself. He had moved back with us since the pandemic hit. So I thought a change of place would uplift his mood. The temple compound was teeming with people. Around 2 p.m. my son offered to take my picture against the backdrop of the shrine and I obliged. However, within seconds he vanished before my eyes. I looked around a lot but was unable to trace him."
His father also mentioned that his son was suffering from depression and he was seriously concerned regarding his final year results as he could not clear his final year exams. The concerned father suspected that the medico was feeling tremendous pressure and was unwilling to pursue medicine as a profession.

He also stated that his son was a bright student and scored 94% in the board exams after which his parents wanted him to follow the footsteps of his father; hence urged him to take medicine as a career. His father stated, "little did we realize that he had no interest in the subject. We had no intention to push him but only wanted to guide him to secure his future."
Taking note of the complaint, the police has started searching for the medico and have even approached his friends to get any information about his whereabouts.
Police sub-inspector Ajit Patil while commenting on the case told Pune Mirror, "We scanned the CCTV footage of the spot. The youth was visible in the clips. We found is mobile near Sangam bridge by tracing is mobile phone location. Police have appealed to the citizen through social media to inform officials immediately if they get any information about the missing person."
Source : with inputs