10 member team consisting Padma Bhusan, Padma Shri Doctors to modernise SCB Medical College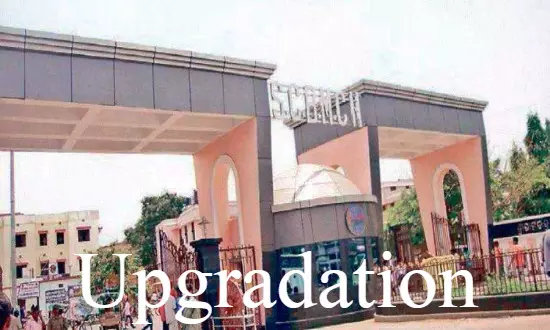 Bhubaneswar: A 10 member team of eminent doctors many of whom are Padma Bhushan and Padma Shri awardees has now been constituted by the Odisha Chief Minister Naveen Patnaik to help with the complete makeover of the state-run SCB Medical College
Srirama Chandra Bhanja Medical College and Hospital, or SCB Medical college, established in 1944 is a government-run medical college in Cuttack in the Indian state of Odisha.SCB is one of the oldest centres of medical teaching and training in the country.

Naveen Patnaik on Sunday appointed a group of ten doctors to advise the government on how the SCB Medical College and Hospital in Cuttack could be transformed into a world-class institution.At least seven members of the team of ten experts are Padma awardees, while four happen to be alumni of the SCB Medical College, a statement from the Chief Minister's Office said here.
This is the part of the 5T initiative announced by the Chief Minister relating to SCB in November last year.
The Padma awardees included three Padma Bhusan awardees and four doctors who have been honoured with Padma Shree.

The members of the advisory group included Padma Bhusan awardees—Dr Ramakanta Panda, Dr Devi Settty and Dr K Srinath Reddy.

Read Also: New Cancer hospital to be built in Bargah district; Odisha CM
Prof Dr Subrata Acharya, Prof Dr Mukut Minz, Prof Dr Digambar Behera and Dr Rajan Badwe are honoured with Padma Shree awards.
The three Alumnus of SCB Medical College and hospital are Dr Ramakanta Panda, Dr Digambar Behera and Dr P C Mohapatra.
Director Medical Education and Training, Odisha –Shall be the Member-Convenor of the team.
Read Also: Odisha: CM Patnaik launches Palliative Care in all district hospitals
The team has been formed close on the heels of an eviction drive launched by the state government to pave way for redevelopment of the SCB Medical College and Hospital. The state government has also announced a rehabilition package for people and business entities affected by the project.