Odisha appoints 81 medical officers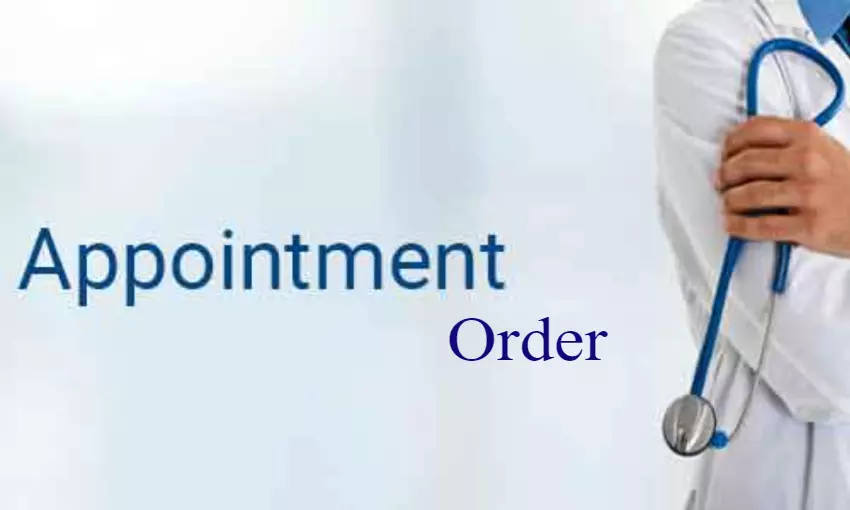 Bhubaneshwar: In a major boost to healthcare services in Odisha, appointment of 81 doctors have been approved by Chief Minister Naveen Patnaik on Wednesday.

These 81 candidates from the Scheduled Castes (SC) and Scheduled Tribes (ST) have been cleared by the Odisha Public Service Commission (OPSC). Of them, 47 are SC and 34 are ST.
These doctors, who will work as Medical Officers will be joining against vacancies under Odisha Medical and Health Services (OMHS) Group-A (Junior Branch) in various places of the state.
"On the recommendation of the Odisha Public Service Commission, Cuttack vide their letter No-6788/PSC, dated-23.09.2021, 81 (Eighty One) number of candidates are hereby appointed as Medical Officers in the SC & ST category in the rank of Group-'A' (Junior) of Odisha Medical & Health Services Cadre under Health and Family Welfare Department and posted to the places mentioned against each in the scale of pay of Rs.56,100/- (Level-12, Cell-1 of the Pay matrix) as per the ORSP Rules, 2017 and other allowances as admissible and sanctioned by the Government from time to time," a letter issued in this regard read.
Also Read: West Bengal decides to do away with RMO posts
Further, noting the measures to be taken if there is no vacancy at a particular place or institution, the order specified, "In the event of non-existence of a vacancy at a particular place / institution, the CDM & PHOs will accept the joining report and will adjust the Medical Officer against any other vacancies available under their disposal. It will be the responsibility of the CDM & PHOs to furnish necessary proposal to Government for issue of revised order forthwith."
The order added, "The doctors who are continuing their PG study or any higher study or working as Senior Resident / Tutor/JR and in case, they are selected for regular appointment on the recommendation of the OPSC may be allowed to join at the places of their posting in the periphery and relieved by the concerned CDM & PHO on the next day in order to enable them to continue their PG study or any higher study or their Senior Residentship / Tutorship/ JR ship in the respective Medical Colleges on submission of an undertaking to join and serve under the State Government at the place of posting on completion of their higher studies."
To view the official notification, click on the link below:
The Director of Health Services had informed about the vacancies in the various Community Health Centers. Accordingly, the candidates had participated in the e-counselling conducted by the General Administration Department after getting a clearance from the Odisha Public Service Commission (OPSC), reports ommcomnews.

Also Read: HC notice to Centre, Delhi Govt on recruitment of doctors, paramedics in Govt hospitals
Source : with inputs