CENTAC begins Round 2 NEET PG Counselling 2020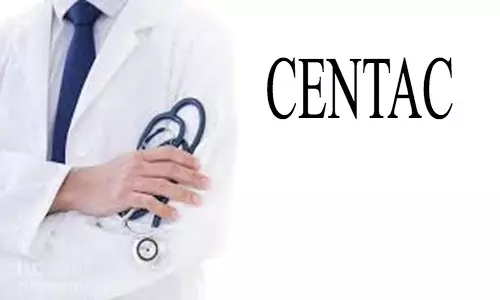 Puducherry: With the Round 1 counselling for PG medical admissions now being over, the Centralised Admission Committee (CENTAC) has commenced the procedure for Round 2 session.
All the candidates who are vying for admission to MD, MS and PG Diploma courses in Puducherry based medical colleges are requested to view the details of the Round 2 counselling as recently uploaded by CENTAC on its official website.
To apply click on the link mentioned below:
2nd ROUND PG NEET COURSE PREFERENCE LINK FOR SUBMISSION IS OPENED, FRESH APPLICATION OPEN FOR NRI/NRI SPONSORED / FOREIGN AND EWS CANDIDATES Click Here

Vacancy details for 2nd round
The vacancy details for the PG Medical & Dental Government Quota / Management Quota and Minority (Management) seats are published
PG MEDICAL / DENTAL VACANCY FOR SECOND ROUND click here
The registration fee for 2nd round (ONLY FOR PG MEDICAL)
Candidates who have already registered have to pay the registration fee for the 2nd round as given below:
(a) Govt. Quota Rs.25,000/- (Rs.12,500/- for SC/ST/OBC/EBC/MBC/BCM)
(b) Management Quota Rs.2,00,000/-
NOTE: UT of Puducherry candidates who opt for both Govt. Quota and Management Quota seats must pay Rs.2,00,000/-
Only those students who pay the registration fee as noted above will be allowed to fill the preferences for the remaining seats. For the second round, Course preferences for Management & Government Quota need to be given afresh. The counselling will be done using the computer system based on the preferences entered.
Forfeiture of Registration Fee
The fee will be returned to all those candidates who do not get the seats; the fee in respect of the students who get the seats allotted will be retained. The same will be forfeited in respect of the candidates who do not join after getting the seats allotted during the 2nd round. Bank Details:
Name of the Bank: Canara Bank
Alc Name: Coordinator (CENTAC)
Alc No: 8441101051633
IFSC CODE: CNRB0008441
BRANCH: Pondicherry Engineering College
Candidates seeking to participate for 2nd round counseling may transfer the registration fee indicated above by RTGS/NEFT to the above account.
All students who are registered with CENTAC and also all the eligible candidates allotted during the first round (Joined /not Joined) are eligible for 2nd round counseling on payment of the fee as indicated above.
To view the JOINED LIST OF ROUND 1 ADMITTED PG MEDICAL / DENTAL CANDIDATES Click Here