Punjab Approves Rs 501.07 cr Expenditure Incurred by State COVID Fight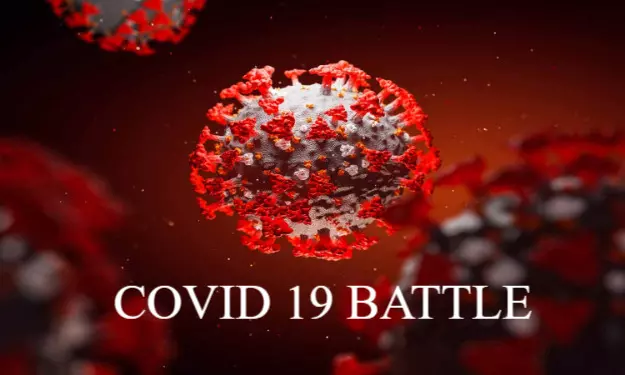 Chandigarh - The Punjab Cabinet led by the Chief Minister Captain Amarinder Singh on Wednesday gave its approval for Rs.501.07 crore expenditure incurred so far by the State Government to fight the COVID-19 pandemic.
Disclosing this here today, a spokesperson of the Chief Minister's Office said that out of Rs.501.07 crore, Rs.76.07 crore was spent by the Health Sector Response & Procurement Committee for purchase of various equipment &relief, while Rs.425 crore was spent by various departments out of the State Disaster Response Fund (SDRF) and budgetary resources set aside for the management and control of the pandemic.
Read Also: Punjab: 19 Unani Medical Officers issued appointment letters
Giving the break-up of the provisional expenditure of Rs.425 crore incurred by the various departments, the spokesperson said that Rs.131.99 crore was by the Department of Health & Family Welfare, Rs. 36.16 crore by Medical Education & Research, Rs.3.77 crore by Transport, Rs.10.12 crore by Information & Public Relations, Rs.10.11 crore by Rural Development, Rs.14.04 crore by Social Security, Women & Child Development, Rs.45.05 crore by PWD, 0.11 crore by Jails, Rs.78.2 crore by Food & Civil Supplies, Rs.12.65 crore by Deputy Commissioners on the development, operation & maintenance of COVID care centres in state, Rs.4.86 crore by Water Supply & Sanitation, Rs.3.62 crore by Home, Rs.8.79 crore by Local Government and Rs.65.22 crore by Deputy Commissioners.
The State Government had allotted funds totaling Rs. 470 crores out of SDRF and budgetary sources for Covid fight, of which 90.42% has already been spent. The allocation was for management and control of the pandemic; augmentation of the health infrastructure including procurement of state of the art medical equipment for enhanced testing; provision of protective gear for frontline workers, for better case management setting up and designating healthcare facilities as Level-I, Level-II and Level-III depending on the requirement of care, to ensure relief to those who were impacted by the lockdown and lost their livelihoods and to ensure return of stranded migrants to their homes.
Apart from this, a sum of Rs.76.07 crore was spent by the Health Sector Response & Procurement Committee on the purchase of equipment for the Health & Family Welfare Department, Medical Education and Police Departments, including PPE Kits, N95 Masks, Triple Layer Masks & VTM Kits. The committee made these purchases on exigency basis since the Covid-19 situation called for the immediate measures to be undertaken.
Notably, the Health Sector Restructuring Procurement Committee was constituted on March 28, 2020, under the Chairmanship of Additional Chief Secretary, Governance Reforms, to make an assessment on realistic basis on the requirements of PPEs and all the other necessary material and equipment required to effectively control the Covid-19 pandemic and take speedy decisions for ensuring timely procurement of the same.
Read Also: Punjab: HC stays arrest of 2 doctors booked for making fake COVID reports