Skipping Covid-19 Safety Sessions: GMC Patiala Revokes suspension of 366 MBBS Students after medicos apologize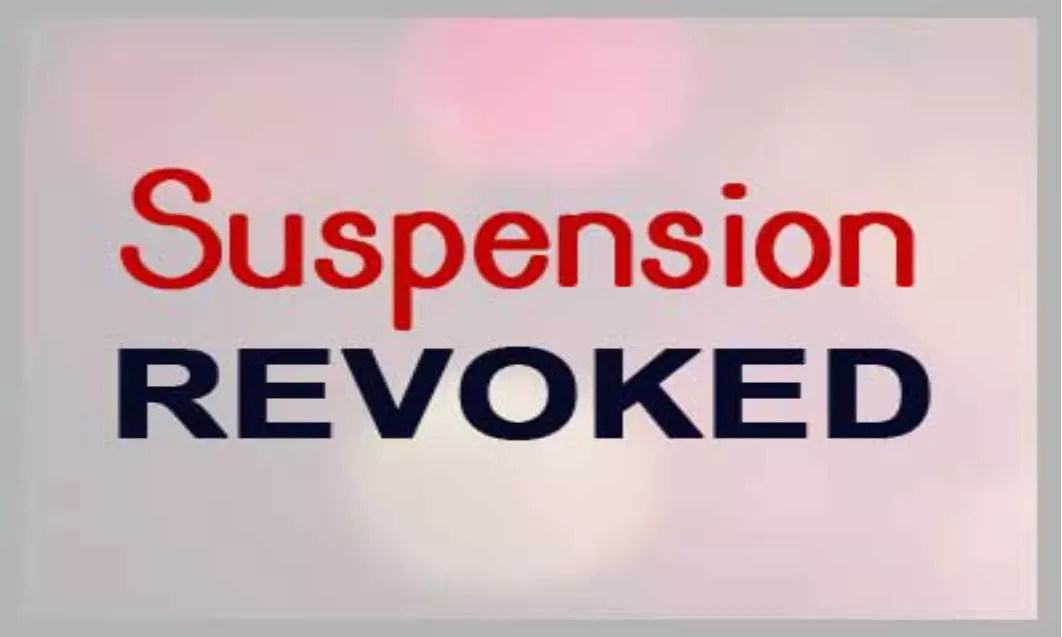 Patiala: Days after the suspension of 366 final year MBBS students of Government Medical College of Patiala (GMC Patiala) for not attending two Covid-19 safety protocol sessions, the principal of the institution has now issued orders to cancel the suspension after the medicos submitted a written apology.

Confirmation to this effect has been given by the Principal of the medical college Principal Dr Rajan Singla who stated that the medicos have "apologized for their mistake – in writing. They can now attend their classes as earlier."
The GMC management had taken strict action against the MBBs students after they failed to attend the two sessions which were being held by the medical college to make the students aware of the Covid-19 safety protocols that should be implemented and followed on the campus. The concerned authorities had held the two sessions after many medicos in Punjab, including three at GMC, Patiala, were tested positive for the coronavirus.
The sessions were arranged to inform the students about the implementation of the covid-19 safety measures on the campus in order to ensure the safety of the medical students amidst the pandemic, however, a group of medicos skipped the sessions. Resultantly, they were suspended from attending classes.
Also Raed: GMC Patiala Suspends 366 MBBS Students For Being Absent During Covid-19 Safety Sessions
However, the GMC management has now revoked the suspension after the principal held a meeting with faculty members and Class Representatives over the issue. During the meeting, the medical students agreed that they would attend any meeting including the ones related to Covid-19 called by the management.

He added in the wake of upcoming final exams in January, he had to communicate with the students to take Covid-19 precautions seriously so as not to miss the exam.
He told The Tribune, "I'll again call a meeting to interact with them. It is important to have physical interaction as it'll help have a better impact on the students."
"I don't want students to miss any exam due to the disease. What is wrong in having a physical interaction in an auditorium that has the capacity of around 600?," he added.
Meanwhile, some of the professors reportedly criticized the punishment and said it was too 'harsh'.
Source : with inputs