MBBS, BDS Counselling 2020: Rajasthan Admission board issues notice for State Round 1 allotted candidates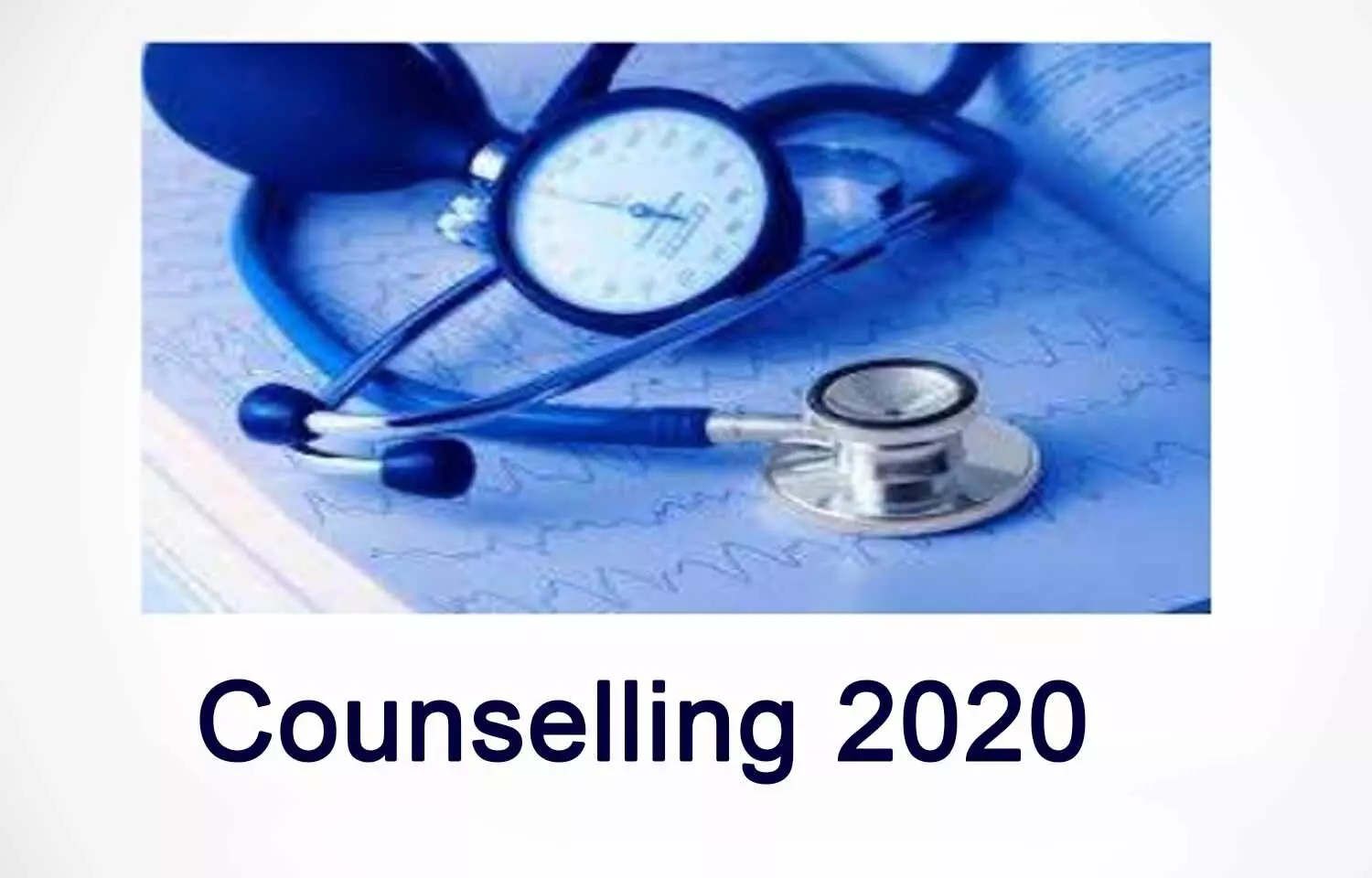 Jaipur: Through a recent notice, the NEET UG Medical & Dental Admission/Counseling Board 2020 of Rajasthan has released Important information for candidates who joined Rajasthan State Round 1 allotted seats into MBBS and BDS admissions this year.
All the MBBS and BDS aspirants seeking admissions in Rajasthan based medical and dental colleges are requested to view said details as mentioned below:
Candidates who have joined the allotted college in round 1 and wish to continue in the same college / continue on the same seat (allotted in round 1) need not come to GDC, Jaipur for offline round 2 counselling physically; their existing allotted seat will be retained/continued as such.
All such candidates (who retain their round 1 allotment in round 2 counselling) are required to report at their round 1 allotted college on any suitable date between 11.12.2020 to 22.12.2020 to deposit remaining fees and complete other formalities including medical, at the round 1 allotted college, along with bond/bank guarantee, as applicable.
Resignation from round 1 seat
If willing, reported candidate of round 1 may resign at the allotted college upto 4.00 pm on 08.12.2020
OR
If willing, reported candidate of round 1 may resign in person, at the spot, on his/her scheduled date and time of round 2 off-line counseling (at his/her merit point)
All allotted and reported candidates of round 1 (not participating in round 2 offline counseling) will be considered as round 2 joined candidates.
To view the official notice, click on the following link:
https://medicaldialogues.in/pdf_upload/pdf_upload-143606.pdf
Instructions for on-line registration fee payment
Refer the seat matrix, notification(s), Instruction Booklet, Fee Structure, Instructions for Filling on-line Registration Form etc. before you start.

Important: The NEET UG Medical & Dental Counseling Board 2020 (Rajasthan state) will not be responsible for any consequences arising out of forgotten password / misuse of your password. It is your responsibility to maintain confidentiality of your password. Sharing of your password can result in its misuse by somebody else, leading to even exclusion of a genuine candidate from the on-line allotment process.
Registration (with provision for Limited editing)
Step-1: Income group verification
(Only for candidates who selected family income less than INR 2.5 lacs in the application form)
You had filled annual income less than INR 2.5 lacs and paid only INR 1200 during filling of application form. Do you have a valid document for this purpose?
Select: Yes/ No
A. If Yes, upload the income proof document (Browse your file and upload document).
Note: Upload only JPG file of not more than 200 KB file size.
Click on "Upload and Next"
B. In case you have filled wrong entry during application form filling, correct the same by selecting "No" option.
Pay the difference amount of "application fee" (INR 800), if applicable.
Step-2: Correction in PCB % and selection of Course and Choice filling option
Enter 10+2 percentage (%) of Physics, Chemistry and Biology / Biotechnology (together)
It will be prefilled as done by you during application form filling. If you want to correct it, edit the same and save.
For example, if you have 95.57% in PCB (Physics, chemistry and biology in combined) then write 95 in first box and 57 in another box.
Select the course applied for: MBBS / BDS / MBBS and BDS both
Select Choice filling option (at the round 2 counseling venue):
1. Govt., Govt. Society colleges, RUHS CMS
2. Private colleges
3. Govt., Govt. Society colleges, RUHS CMS and Private colleges, Both
Click on "Save details"
Preview of the selection will appear on screen along with the requisite registration fee to be paid as per forfeiture clause (Refer Information booklet, page no.16).
Check, edit if required using "Back" button and click on "Save details"
Click on Check box after reading carefully:
Click on "Go Back and Change" to change. Click on "Proceed to Pay" to pay the requisite fee through payment gateway provided.
I have read all the instructions, confirmed my eligibility for the selected "course/college/choice option" and I am ready to pay the fee.
I understand that - No change in "course/college/choice option" will be permitted after payment of registration fee under forfeiture clause.
Do not press "Back" or "Refresh" while payment processing.
Note: There is no payment step for "Dental Only" candidates.
After successful payment, "Payment Details" will appear on your screen.
Click "Next"
Check on the following Declaration: It is a must.
I declare that the above entries in the Registration Form have been filled up by me personally and the entries made are correct to the best of my knowledge and belief. I agree that if any statement / information is proved to be false then the Board shall have the right to take legal action against me for submitting false information and my candidature to the Course shall automatically stand cancelled.
I have gone through all the rules, information, instructions of the notification and I promise to abide by them.
I fulfill the prescribed eligibility criteria relating to educational qualification etc. for the course(s) I am applying for.
Check on 'I Agree'.
A message will appear on screen:
Your registration details have been successfully saved and submitted.
After this step, you may print your final application along with registration details using "Print Final Application".
To view the official notice, click on the following link:
http://www.rajugmedical2020.com/docs_upd/instructions%20for%20completing%20registration%20fee%20for%20round%202%2006.12.2020.pdf